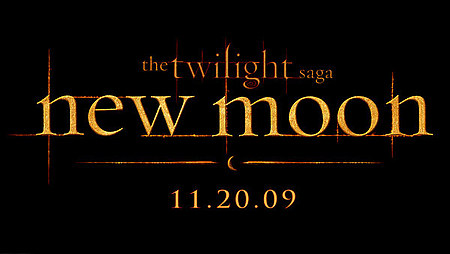 "Twilight" sequel is getting ready to start filming and instead Stephenie Meyer's simple "New Moon," it's called "The Twilight Saga New Moon." The movie's official title art stays true to the look of the first movie while swapping in an orange tint.
With roman numerals now considered taboo in Hollywood, and sequel names like "Transformers: Revenge of the Fallen," "Fantastic Four: Rise of the Silver Surfer" and "Street Fighter: The Legend of Chun-Li" in vogue, it makes sense that Weitz and crew would label the future films as "The Twilight Saga." At the risk of reading too much into five words, it also seems to imply that "New Moon" will boast a more epic feel than the first movie.
Melissa Rosenberg is writing the screenplay and Chris Weitz (The Golden Compass) is directing. The movie stars Kristen Stewart, Robert Pattinson and Taylor Lautner. Filming of "New Moon" is scheduled to begin in Italy this spring. "The Twilight Saga New Moon" has already the release date – November 20, 2009.