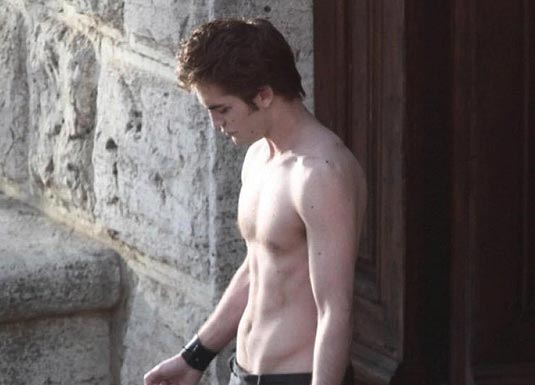 Here we have more hot and sexy shirtless
Robert Pattinson
shots from the set in Italy for highly anticipated sequel "
New Moon
."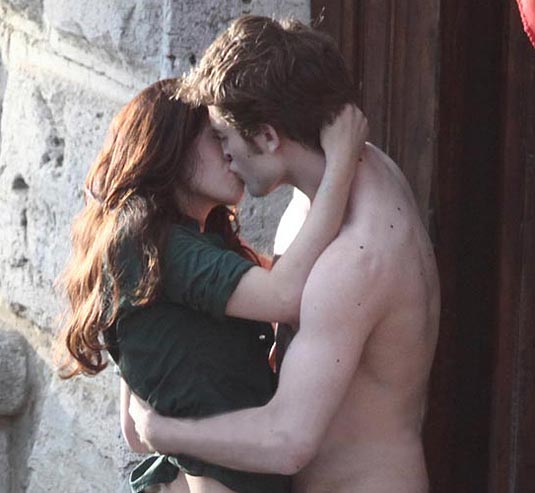 New Moon | Robert Pattinson and Kristen Stewart
Robert Pattinson and
Kristen Stewart
were photographed kissing on the set of "New Moon." It looks like they filmed the scene where Edward was going to go out in the sun so that the Volteri could kill him. All of the marker spots on Robert are probably for special effects. In "The Twilight Saga: New Moon", Bella Swan (Stewart) is devastated by the abrupt departure of her vampire love, Edward Cullen (Pattinson) but her spirit is rekindled by her growing friendship with the irresistible Jacob Black (Lautner). Suddenly she finds herself drawn into the world of the werewolves, ancestral enemies of the vampires, and finds her loyalties tested.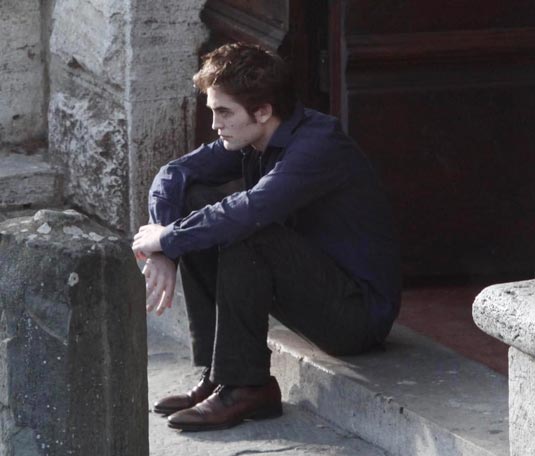 New Moon | Robert Pattinson
Based on the best-selling book series, "The Twilight Saga: New Moon" opens in theatres everywhere November 20. It is the highly anticipated next installment to the movie "Twilight," which has grossed $380MM globally at the box office, and has become a worldwide sensation and cultural phenomenon.
Robert Pattinson, Kristen Stewart and Taylor Lautner will present an exclusive scene from the film at the 2009 MTV Movie Awards on May 31st. [source: STYD]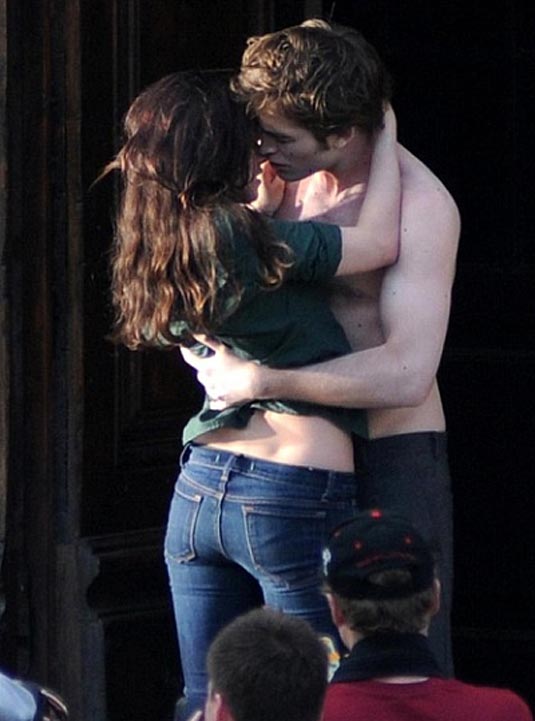 Robert Pattinson and Kristen Stewart Share First Kiss in "New Moon"