Movie Trailers
New Official Trailer for Rubber – Movie About A Killer Tire With Psychic Powers
I'm quite sure you all remember this title, just like I believe this is the weirdiest thing you've ever heard of lately.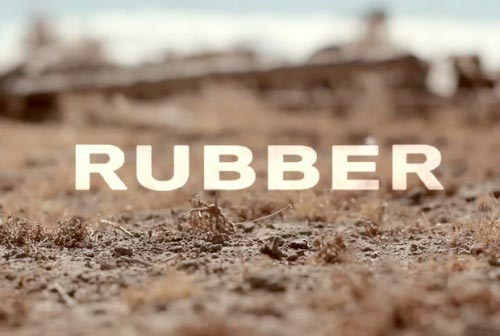 So, we're here today to talk about the movie that was part of last year's special screening in the International Critic's Week competition at the Cannes Film Festival, titled Rubber, and directed by Quentin Dupieux a.k.a Mr. Oizo.
Rubber will be released on April 1, and you can watch it on demand starting February 25.
Magnet has released the real deal: full length trailer to a bizarre and naughty tire Robert.
And yes, I've already seen all those negative reports about this psycho-tire, and I really don't get it!
What do you have against this little creature? So what if he (it) goes around killing people? He's been abandoned in the desert for God's sake! And, no, I wasn't Robert's fan at the beginning, but now… I even think he's (it's) cute!
Rubber is the story of Robert, an inanimate tire that has been abandoned in the desert, and suddenly and inexplicably comes to life. As Robert roams the bleak landscape, he discovers that he possesses terrifying telepathic powers that give him the ability to destroy anything he wishes without having to move.
At first content to prey on small desert creatures and various discarded objects, his attention soon turns to humans, especially a beautiful and mysterious woman who crosses his path.
Leaving a swath of destruction across the desert landscape, Robert becomes a chaotic force to be reckoned with, and truly a movie villain for the ages.
Rubber is a smart, funny and wholly original tribute to the cinematic concept of no reason.
So, what are you going to name your tires? Pick up for names, and let us know!