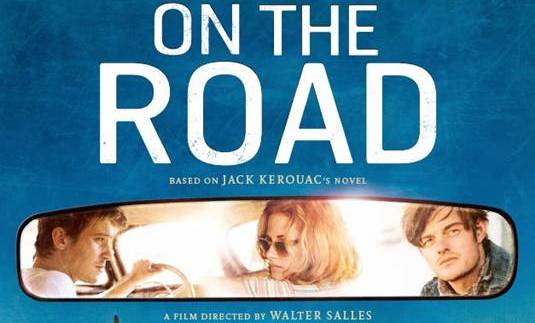 Mainly autobiographical work,
On the Road
, written as a stream of consciousness and based on the spontaneous road trips of Jack Kerouac and his friends across mid-century America is considered the defining work of the 1950s Beat Movement.
Francis Ford Coppola
initially bought the rights back in the 1980s. After seeing
Walter Salles
's The Motorcycle Diaries, Coppola decided on him and the Brazilian director is now heading the project from the script adapted by
Jose Rivera
.
Sam Riley
plays Kerouac's alter ego Sal Paradise and
Garrett Hedlund
was cast as his pal Dean Moriarty.
Kristen Stewart
was cast as his wife Mary Lou, while
Kirsten Dunst
will be playing Camille. Impressive supporting cast includes
Amy Adams, Viggo Mortensen, Tom Sturridge, Danny Morgan, Alice Braga
and
Elisabeth Moss
. The adventure drama On the Road is now finally set for release in France this May, and trailer for the film is 'coming soon' according to the
Official Facebook Page
. New images and the first poster have gone online as well as the official synopsis:
After the death of his father, Sal Paradise, an aspiring New York writer, meets Dean Moriarty, a wild and infectiously charismatic ex-con. They hit it off immediately. Determined to avoid the pitfalls of a narrow, prescribed life, Sal hits the road, joining Dean on what evolves into a life-changing physical and emotional odyssey. Thirsting for freedom, they discover the world, the ecstasy of experience, the connectedness of humanity and ultimately themselves.