Movie News
New On-The-Set Pictures from MAN OF STEEL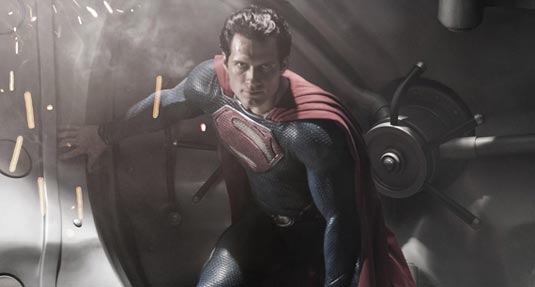 I might have written some time earlier about my dissatisfaction (as a die-hard fan of Superman) with the casting choice for the role of Superman on big screen, post-Christopher Reeve period (may his soul rest in peace), so now that I got my hands on this set of pics, I can honestly say that my opinion still hasn't changed the slightest (but I will keep hoping for a surprise, nevertheless). The latest one in the 'series of bad tries' will be released on June 14th 2013, with Henry Cavill as the Man of Steel. I must say I've seen him in Immortals (knowing that he was signed for the Superman role, it was my 'sole purpose' to see him act), and my first thought was 'and THIS ONE is going to play the ultimate superhero?? No way!' He doesn't have blue eyes (ok, you'd say in defense, there are contacts), he doesn't seem to be able to manage that sort of personality… No matter how hard he tried, there is simply something missing.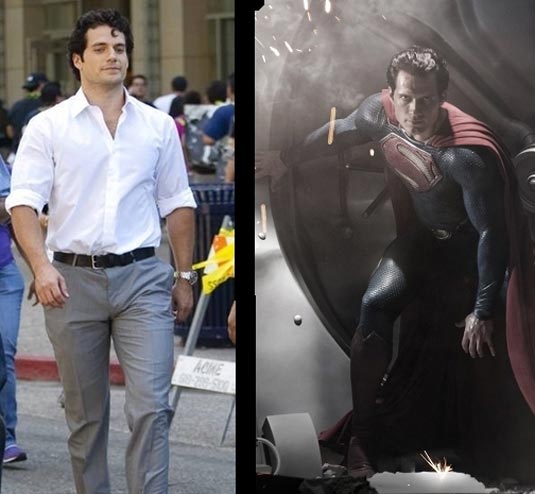 Don't misunderstand me, I don't HATE the guy, he's cute and all (he might be one of the sexiest Hollywood actors), might even be a good actor in some other roles, and he might try his best, but I think he simply isn't cut out for the part. I can't but remember nostalgically how they picked late Christopher Reeve up just because he looked exactly the same as the Superman character from comics did – they decided to take a risk with an unknown actor (back then) – and he was a hit! I remember even reading that someone from the set said something like 'he isn't just playing Superman, he's one in real life, too!' Also, Russell Crowe as Jor-El… Riiight. I really love the actor (who wouldn't, after seeing him as a 'nutty mathematician' in A Beautiful Mind?), but his looks now say more a 'lumberjack badass' than an 'intellectual elite', and he's to portray the latter one. Not to mention the attempt to compare him with Marlon Brando (a legend is a legend).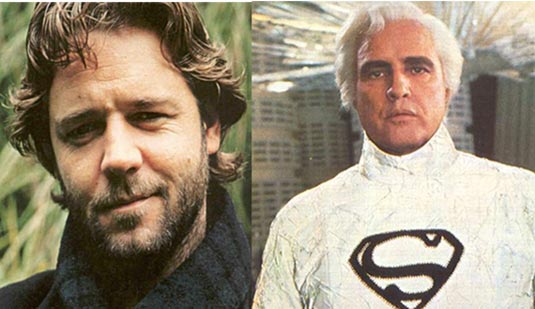 Along with those two, Man of Steel also stars Kevin Costner as Jonathan Kent (I'd give THAT role to Crowe), Diane Lane as Martha Kent, Amy Adams as Lois Lane, Laurence Fishburne as Perry White, Michael Shannon as General Zod and others.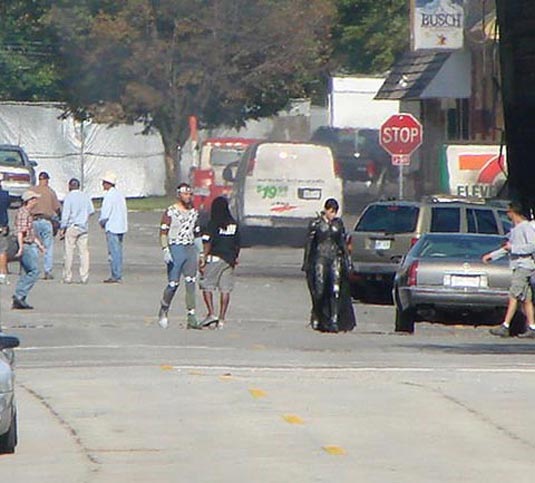 Here's the link to the entire gallery, take a look yourself and tell me what you think.