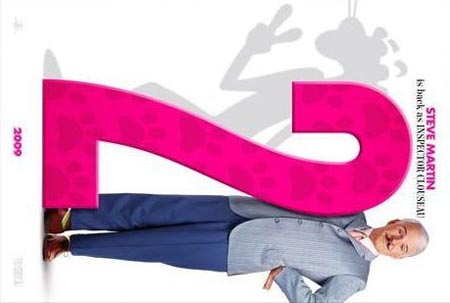 Yahoo! today premiered the new trailer for
Harald Zwart
's upcoming sequel "
Pink Panther 2
". The sequel to the 2006 flick once again stars
Steve Martin
as Inspector Clouseau,
Jean Reno
and
Emily Mortimer
. New faces include
Andy Garcia, Alfred Molina, Aishwarya Rai
and
John Cleese
. This time Clouseau teams up with a squad of International detectives who are just as bumbling as he is. Their mission: Stop a globe-trotting thief who specializes in stealing historical artifacts. The script is written by
Scott Neustadter
,
Michael H. Weber
and
Steve Martin
. The "Pink Panther 2" comes to theaters February 13, 2009 from
Columbia Pictures
.
Rope of Silicon:
I am consistently shocked at how well received Steve Martin's remake The Pink Panther did in 2006. I don't say this because I saw it and hated it, I say this because I avoided it for fear I would hate it. It then went on to make over $80 million and earned a Certified Fresh 88% Rotten Tomatoes rating. What this says to me is that I need to get my ass out and rent it so I know what the hell I am really in for with The Pink Panther 2 which hits theaters on February 6, 2009 and just had its trailer debut online.