Movie Posters
New Poster For THE EAST, Starring Brit Marling, Alexander Skarsgard & Ellen Page!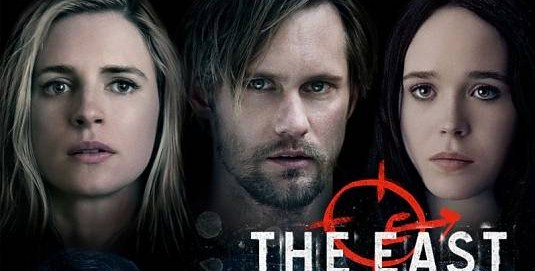 Zal Batmanglij's latest thriller simply titled The East is set to hit limited theaters this May. But I'm sure you already know that, right? You probably also remember that the movie has an awesome cast on board, which includes Brit Marling, Ellen Page and Alexander Skarsgard? Ok then, it's time for us to share a brand new poster for the whole thing – head inside to take a better look! Batmanglij directed the movie from a script he co-wrote with Brit Marling, and as we previously reported, the whole thing centers on Marling's character – Sarah Moss, an operative for a private intelligence firm called Hiller-Brood that is hired by corporations to protect their interests. In case you've missed the official trailer and poster for the movie, make sure you check it out right now (will open in new tab) and I will once again remind you that the rest of the story goes like this:
Sarah is assigned to go undercover to infiltrate an anarchist collective known for executing covert attacks upon major corporations. Living amongst them in an effort to get closer to their members, Sarah finds herself unexpectedly torn between two worlds as she starts to fall in love with the group's charismatic leader, finding her life and her priorities irrevocably changed.
Beside Brit Marling, the movie also stars Alexander Skarsgard, Ellen Page, Julia Ormond, Patricia Clarkson, Shiloh Fernandez and Toby Kebbell. The East hits limited theaters on May 31st, 2013. Click on the poster to take a better look & stay tuned for more updates!