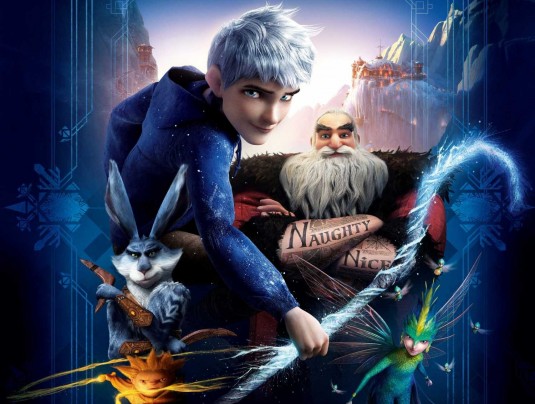 We have another new
Rise of the Guardians
poster for you today! I'm sure you're more than ready for Peter Ramsey's upcoming movie which is set to hit the theaters this November, so let's get straight to the point and share this new look at new magical adventure which comes from DreamWorks Animation Studio.
Rise of the Guardians
follows well-known characters with previously unknown extraordinary abilities. They are all legendary guys: Santa Claus, the Easter Bunny, the Tooth Fairy, the Sandman, and Jack Frost. This time, they will have to team up in order to fight that evil spirit known as Pitch, who lays down the gauntlet to take over the world! Our immortal Guardians must once again protect the hopes, beliefs and imagination of children everywhere. Chris Pine, Alec Baldwin, Hugh Jackman, Isla Fisher and Jude Law are all on board for this action adventure which is set to open on November 21st, 2012!