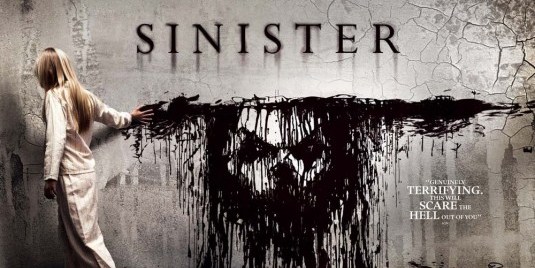 This will scare the hell out of you!
I must admit that I'm not so familiar with
Scott Derrickson
's upcoming horror movie titled
Sinister
. Shoot me, horror fans! Or, have mercy because I have the fifth TV spot from the whole thing and I'm here to share it with you! C'mon, you'll have almost 30 seconds of fun! It's a promise! So,
Sinister
comes from the producer of the
Paranormal Activity
? Sounds promising, I'll give it a try! Wait, he's the writer and director of
The Exorcism of Emily Rose
as well? This must be good. Especially because
Ethan Hawke
stars as the lead!
Yes, yes, I'm definitely in!
Hawke stars as a true crime novelist who discovers a box of mysterious, disturbing home movies that plunge his family into a nightmarish experience of supernatural horror. The rest of the cast also includes
Vincent D'Onofrio
,
James Ransone
,
Fred Dalton Thompson
,
Nicholas King
,
Clare Foley
,
Victoria Leigh
,
Juliet Rylance
and
Michael Hall D'Addario
.
Sinister
opens on October 11th, 2012.