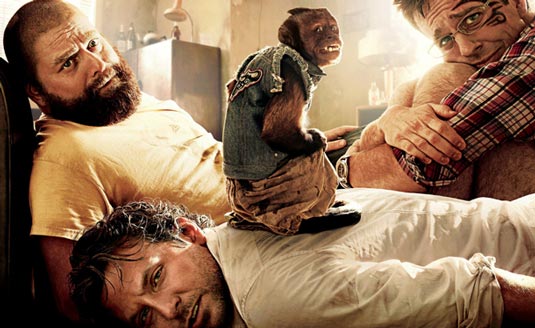 The Hangover Part III is only three months away, and speculation is running rampant that we will see the first teaser trailer before Jack the Giant Slayer, in theaters on March 1st. Warner Bros. has released two new photos from this upcoming comedy sequel, the first of which reunites the Wolf Pack, and the second of which finds Lone Wolf Leslie Chow singing. Take a look at them below, and we promise to have the teaser trailer for you as soon as it arrives.
Synopsis:
This time, there's no wedding. No bachelor party. What could go wrong, right? But when the Wolfpack hits the road, all bets are off.
Directed by Todd Phillips, The Hangover Part III comes to theaters on May 24th, 2013 and stars Bradley Cooper, Jamie Chung, Zach Galifianakis, Melissa McCarthy, John Goodman, Heather Graham, Ken Jeong and Justin Bartha.