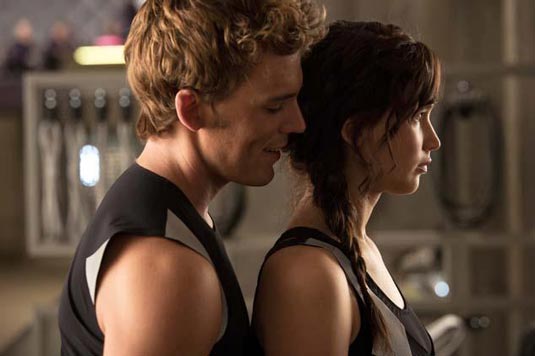 Lionsgate's marketing campaign for the upcoming sequel The Hunger Games: Catching Fire is about to shift into another gear, so be warned, fans. Today, the studio has revealed a couple of new posters for the film, thanks to Hitfix and film's Facebook page. These appear to play along with the premise of the books/film by advertising the Victory Tour that Katniss (Jennifer Lawrence) and Peeta (Josh Hutcherson) embark on, as part of their commitment to the Capitol following their triumph at the Hunger Games. Check them out below and don't forget to click for bigger image.
official synopsis for The Hunger Games: Catching Fire:
The Hunger Games: Catching Fire begins as Katniss Everdeen has returned home safe after winning the 74th Annual Hunger Games along with fellow tribute Peeta Mellark. Winning means that they must turn around and leave their family and close friends, embarking on a "Victor's Tour" of the districts. Along the way Katniss senses that a rebellion is simmering, but the Capitol is still very much in control as President Snow prepares the 75th Annual Hunger Games (The Quarter Quell) – a competition that could change Panem forever.
Directed by Francis Lawrence, the film also stars Sam Claflin, Woody Harrelson, Liam Hemsworth, Philip Seymour Hoffman, Elizabeth Banks, Donald Sutherland, Jena Malone, Jeffrey Wright and Amanda Plummer. The Hunger Games: Catching Fire opens in 2D theaters and IMAX on November 22nd, 2013.