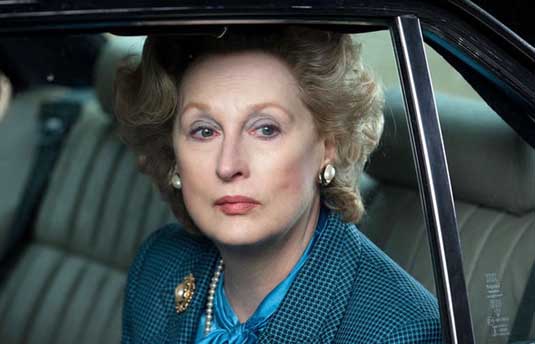 Guess we're all excited about The Iron Lady, right? Ok then, here's the thing, we have the new trailer for this great Margaret Thatcher biopic which by the way opens on December 30th, 2011.
As usual, the center of our attention is brilliant Meryl Streep, only this time we're not here to present her role in a way most of you would expect. No.
This time we're not dealing with Thatcher as Prime Minister of The United Kingdom. We're dealing with a woman instead!
As you already know, The Iron Lady is an intimate portrait of Margaret Thatcher, the first and only female Prime Minister of The United Kingdom.
One of the 20th century's most famous and influential women, Thatcher came from nowhere to smash through barriers of gender and class to be heard in a male dominated world.
Directed by Phyllida Lloyd, the movie also stars Jim Broadbent and Richard E. Grant.
Let us know what you think about this trailer and stay tuned for more!
[youtube width="535″ height="350″]http://www.youtube.com/watch?v=t20WIDQcbXE[/youtube]