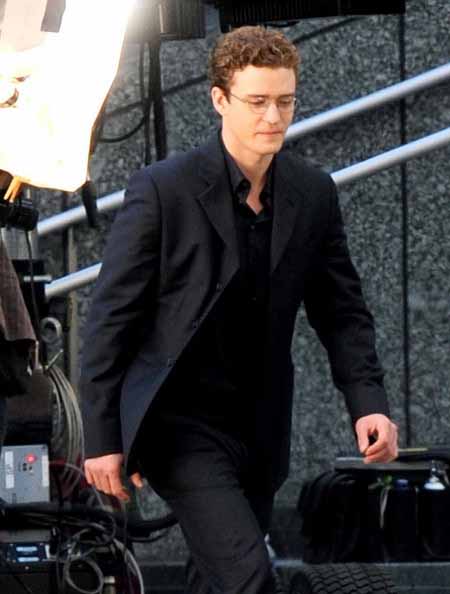 Four new photos of Justin Timberlake and Jesse Eisenberg on the set of The Social Network have been unveiled. The upcoming movie about the founders of Facebook directed by David Fincher from a screenplay by Aaron Sorkin also stars Andrew Garfield, Joe Mazzello and Rashida Jones. The film will focus on the evolution of Facebook from its 2004 creation on the Harvard dorm where Mark Zuckerberg and his roommates created the immensely-popular social networking website with more than 200 million members. Jesse Eisenberg will play Facebook CEO Mark Zuckerberg.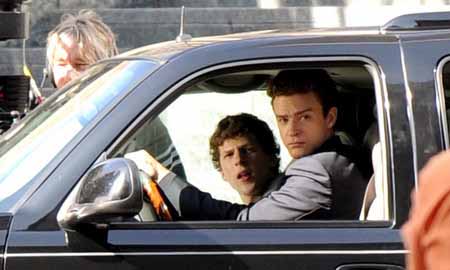 Justin Timberlake and Jesse Eisenberg | The Social Network

Timberlake will star as Sean Parker, the Napster co-founder who became Facebook's founding president. Andrew Garfield will play Eduardo Saverin, the Facebook co-founder who fell out with Zuckerberg over money.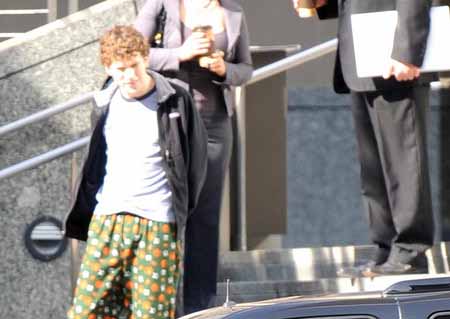 Jesse Eisenberg | The Social Network

The Social Network hits theaters on October 15th, 2010.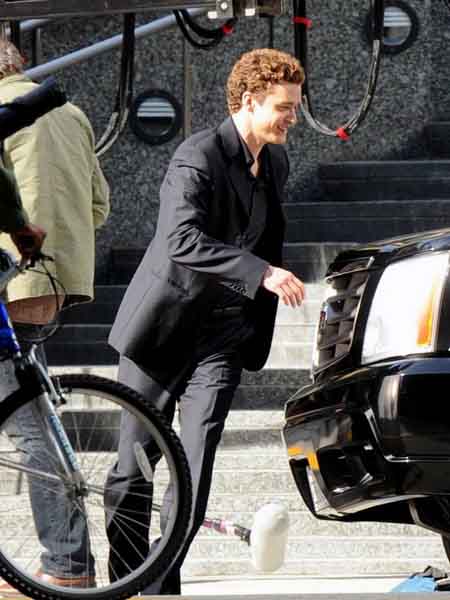 Justin Timberlake | The Social Network