Columbia Pictures has released a new teaser trailer for
David Fincher
's
The Social Network
which has been selected as the opening night film of the 48th Annual
New York Film Festival
.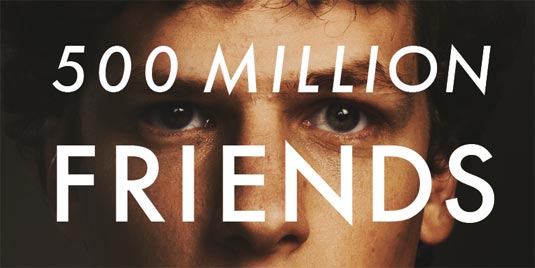 The film will focus on the evolution of Facebook from its 2004 creation on the Harvard dorm where Mark Zuckerberg and his roommates created the immensely-popular social networking website with more than 200 million members.
Jesse Eisenberg
stars as Facebook CEO Mark Zuckerberg.
Justin Timberlake
stars as Sean Parker, the Napster co-founder who became Facebook's founding president and
Andrew Garfield
plays Eduardo Saverin, the Facebook co-founder who fell out with Zuckerberg over money. The upcoming movie about the founders of Facebook directed by
Fincher
from a screenplay by
Aaron Sorkin
also stars
Rashida Jones, Joseph Mazzello, Brenda Song, Rooney Mara
and
Max Minghella
.
The Social Network
will open theaters on October 1st, 2010.