Movie Photos
New Trailer, Poster and Photos for THE LEGEND OF HELL'S GATE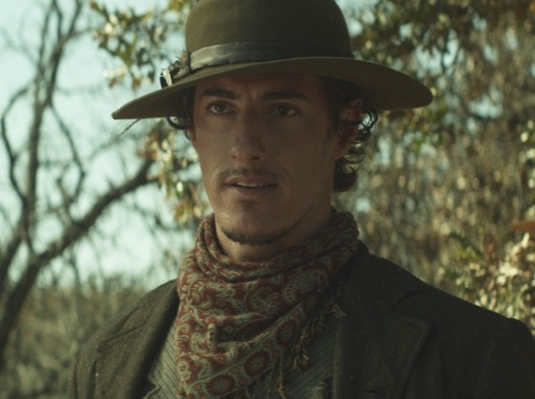 An old-fashioned shootin' adventure of Texas outlaws,
The Legend of Hell's Gate: An American Conspiracy,
which premiered at the Dallas International Film Festival will hit theaters on March 30th, 2012,  after a year has gone by. A new trailer for the upcoming movie premiere features a couple new scenes and is certainly a part of the promotion. The wild-west adventure stars
Eric Balfour, Summer Glau, Lou Taylor Pucci, Jenna Dewan
and
Henry Thomas
. A low-budget indie Western is written/directed by
Tanner Beard
(Valley Peaks TV series).
Based on real events, this Texas based tale uncovers the mystery of the events surrounding the legendary Hell's Gate, a cliff formation that rises out of Possum Kingdom Lake in Texas. When a curious errand boy catches wind of one of America's most infamous crimes, he falls in with two desperate men on the wrong side of the law. Crossing paths with some of the West's most notorious figures, these three outlaws fight for their lives in the pursuit of fame and riches. Few are to be trusted, as their interwoven stories prove that everyone has a hidden agenda, and by no means is anyone innocent.
Check out this new trailer, poster and images for Phase 4 Films' new flick. [youtube]http://www.youtube.com/watch?v=nlN_6mpAO2g[/youtube]