Movie News
New WATCHMEN TV Spot, Character Features and Photos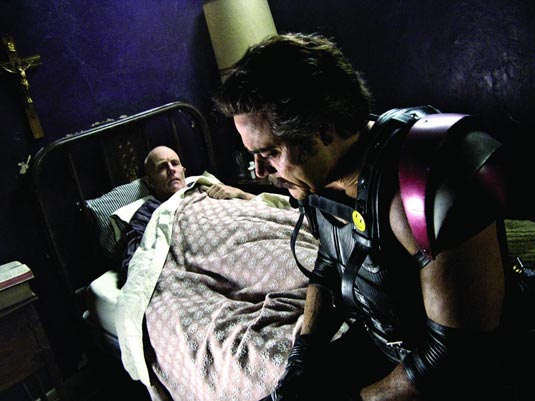 A new TV spot, series of 30-second character features about each of the principal characters and several photos for "Watchmen" hit the Internet
In addition, the "Watchmen" viral site TheNewFrontiersman is now filled with some content. The images there are the first of a series of content exclusives to be released through the site, including correspondence, military documents, newspaper and magazine articles, photographs and video reports.
Adapted from Alan Moore and Dave Gibbons' comic book series of the same title, "Watchmen" follows superhero-turned-vigilante Rorschach as he investigates the murder of his former colleague and discovers much more than a simple homicide case. Directed by Zack Snyder using script written by David Hayter and Alex Tse, it features the likes of Jeffrey Dean Morgan, Billy Crudup, Matthew Goode, Jackie Earle Haley, Malin Akerman and Patrick Wilson.
Watchmen hits conventional and IMAX theaters on March 6.
"Watchmen" TV spot
Character Feature – Ozymandias:
Character Feature – Nite Owl II
Character Feature – Dr. Manhattan
Character Feature – The Comedian
Character Feature – Rorschach
Character Feature – Silk Spectre II