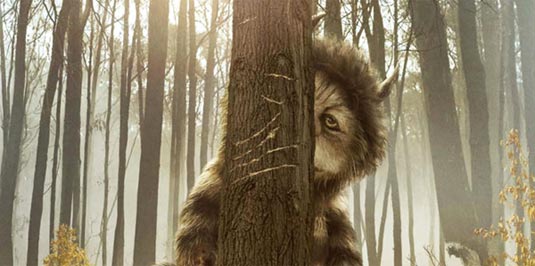 A brand new poster for the upcoming Spike Jonze-directed "Where the Wild Things Are," adaptation of Maurice Sendak's classic book, has appeared online.
"Where the Wild Things" Are follows the adventures of Max, a head-strong young boy who leaves home after having a fight with his mother – only to find himself in a mysterious forest bordering a vast sea. Misunderstood and rebellious, Max sets sail to the land of the Wild Things, where mischief reigns.
"Where the Wild Things Are" voiced by Forest Whitaker, Paul Dano, Max Records , Catherine Keener, James Gandolfini, Catherine O'Hara and Lauren Ambrose is set to hit theaters on October 16th, 2009.