Movie Trailers
NEW YEAR'S EVE Trailer: Kutcher, Biel, Heigl, Duhamel, Swank, De Niro…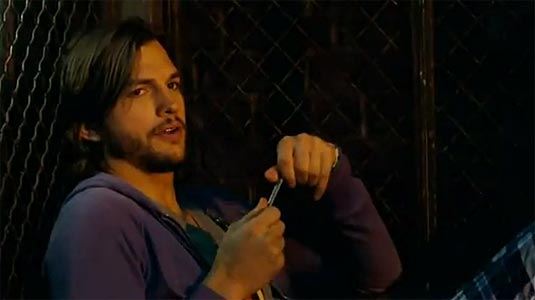 An official trailer for star-studded romantic comedy film, 
New Year's Eve
, has been released. The cast includes a slew of A-listers, including Valentine's Day
stars Ashton Kutcher, Jessica Biel
and
Hector Elizondo
along with
Robert De Niro, Halle Berry, Katherine Heigl, Josh Duhamel, Lea Michele, Zac Efron, Abigail Breslin, Sofia Vergara, Alyssa Milano, Hilary Swank, Sarah Jessica Parker, Michelle Pfeiffer, Abigail Breslin, Ice Cube, Seth Meyers, John Stamos, Jon Bon Jovi, John Lithgow, Ludacris
and
Ryan Seacrest
, who plays himself. New Year's Eve movie tells intertwining stories of a group of New Yorkers as they navigate their way through bittersweet drama and romance over the course of New Year's Eve. The various romances or non-romances will intersect and weave an overall plot laced with love and loss. And as you already know, Garry Marshall is directing the movie from a script by
Katherine Fugate
, who also wrote Marshall's
Valentine's Day
. Warner Bros. will open New Year's Eve in US on December 9, 2011.
What do you think of the trailer?
Follow
FilmoFilia on Twitter
and
FilmoFilia on Facebook
for the latest news and buzz.