Movie News
Nico Tortorella in Talks to Join Odd Thomas as Villain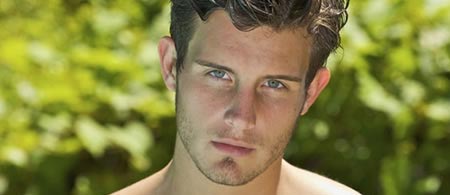 Nico Tortorella is probably best known from Scream 4, but he'll soon become famous as the villain of the upcoming Stephen Sommers' adaptation of Dean Koontz's novel titled Odd Thomas. Will that happen? We have no idea, but we do know that he's currently in talks to join the project that already includes Anton Yelchin, Addison Timlin and Willem Dafoe.
So, if Tortorella actually signs on, he will play a local cop, who is also the member of a satanic cult which wants to destroy the sleepy town.
By now, you know that Anton Yelchin is set to star as titular Thomas, Addison Timlin will play his girlfriend while Willem Dafoe is portraying the police chief, both of whom are the only ones who know Thomas' secret.
In case you forgot, here's a description of the novel once again: "Odd Thomas, who narrates, is odd indeed: only 20, he works contentedly as a fry cook in a small fictional California town, despite a talent for writing. The reason for his lack of ambition?A much rarer talent: Odd sees and converses with ghosts, the lingering dead who have yet to pass on, a secret he has kept from nearly everyone but his girlfriend, an eccentric author friend and the local police chief, whom he occasionally helps solve terrible crimes.
Odd also has the ability to see bodachs, malevolent spirits that feast on pain and whose presence signifies a likelihood of imminent violence. The proximity of bodachs to a weird-looking stranger in town, whom Odd dubs "Fungus Man," alerts Odd that trouble is brewing; breaking into Fungus Man's house, Odd discovers not only hundreds of bodachs but a shrine to serial killers that helps him deduce that somehow Fungus Man will wreak widespread havoc very soon-so Odd is caught in a classic race against time to deter catastrophe."
Production on Odd Thomas will start sometime later this spring.