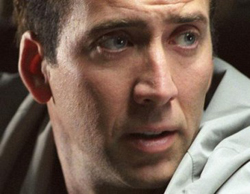 Alex Proyas hasn't done a film since 2004's 'I, Robot'. He will begin filming 'Knowing' in March in Melbourne, Australia. He has just signed Nicolas Cage to star in the feature, so that puts a damper on things.
In the film Cage plays a teacher who examines the contents of a time capsule unearthed at his son's elementary school. Startling predictions in the time capsule that have already come true lead him to believe the world is going to end at the close of the week and that he and his son are somehow involved in the destruction.
Novelist Ryne Pearson pitched the film and penned the first draft before it was rewritten by Stiles White and Juliet Snowden with Proyas and Stuart Hazeldine completing the most recent draft.