Movie News
Nicolas Cage in Ghost Rider 2 Confirmed
Nicolas Cage
will be back for the upcoming
Ghost Rider 2
, just in case you've been worried about that.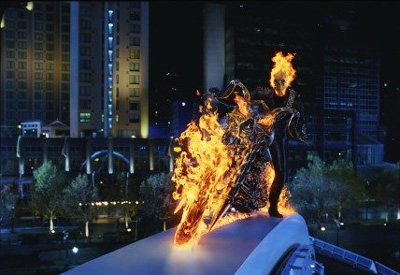 The title for this movie is not announced officially by the makers Sony, but there are rumors saying it's going to be
Ghost Rider: Spirit of Vengeance
. Cage also confirmed that
Mark Neveldine
and
Bryan Taylor
, the directors of
Crank
will direct the movie. At this moment, there are still no details about the upcoming sequel, but
David Goyer
has been working on the script and he previously mentioned that the film is set 8 years after the first one, and is a "bit more stripped down and darker." Filmed in 2007, the first Ghost Rider movie was written and directed by Mark Steven Johnson and it starred Nicolas Cage as Johnny Blaze who was a stunt motorcyclist who can morphs into the demon vigilante called Ghost Rider. Its story is based on a Marvel Comics character having the same title. As usual, we'll be back with any new info about
Ghost Rider 2
, so stay tuned!