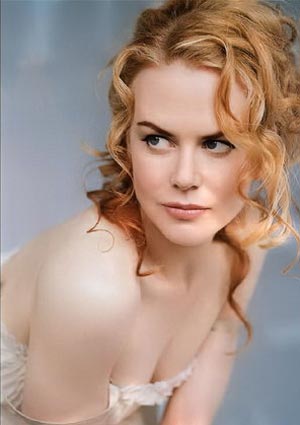 It's time for some elephants on a big screen. And for Nicole Kidman, too! Apparently, Kidman is currently in talks with the producers of the upcoming Phillip Noyce project titled Our Wild Life to star as Dame Daphne Sheldrick.
So, yes, this is going to be the drama about "the wildlife conservationist's work with animals" and if negotiations work out well, we'll soon have a chance to watch Nicole reunited with her Dead Calm director once again.
Our Wild Life will tell us the real life story of Dame Daphne Sheldrick, a Kenyan wildlife conservationist best known for her work with elephants.
In fact, Sheldrick hand-reared more than 70 elephants and perfected a milk formula used for baby elephants and rhinos.
According to the latest reports, the actress is yet to reach a deal but liked the script.
On the other hand, The Notebook helmer Nick Cassavetes earlier was attached to direct the whole thing, as well as some great names like Julia Roberts, Kate Winslet, Charlize Theron and Drew Barrymore. They were all rumored to star in this drama at some point.
Mandalay Pictures is producing with a budget of over $50 million, and production is due to start in September. As usual, we'll keep you updated. Stay tuned!