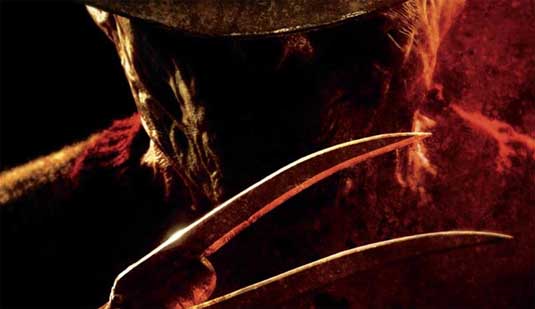 We've just added the first official image of Jackie Earle Haley as Freddy Krueger from "A Nightmare on Elm Street" and today we've got the first poster for the remake of the 1984 horror classic directed by Wes Craven. Take a look below.
The new movie is directed by first-time filmmaker Samuel Bayer from the script by Wesley Strick, later revised by Eric Heissere.
The horror icon Freddy Krueger (Jackie Earle Haley) is a serial-killer who wields a glove with four blades embedded in the fingers and kills people in their dreams, resulting in their real death in reality.
"A Nightmare on Elm Street" which also stars Thomas Dekker, Kyle Gallner, Kellan Lutz, Rooney Mara, Katie Cassidy and Connie Britton is scheduled to hit theaters on April 16, 2010.