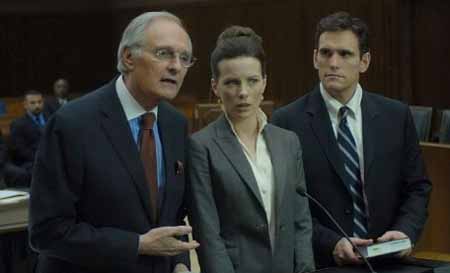 The official trailer for Rod Lurie's "Nothing But the Truth" which stars Alan Alda, Kate Beckinsale and Matt Dillon has been released.
Rachel Armstrong (Kate Beckinsale), reporter in Washington DC who faces a possible jail sentence for outing a CIA agent and refusing to reveal her source. The movie is both written and directed by Israeli filmmaker Rod Lurie and the movie first premiered at the Toronto International Film Festival.
[flv]http://media2.firstshowing.net/firstshowing/nothingbutthetruth_trlr.flv[/flv]
"Nothing But the Truth" will arrive in very limited theaters starting on December 19th 2008 before expanding wider throughout January.