Movie Trailers
Novak Djokovic in THE EXPENDABLES 2 Behind-the-Scenes Video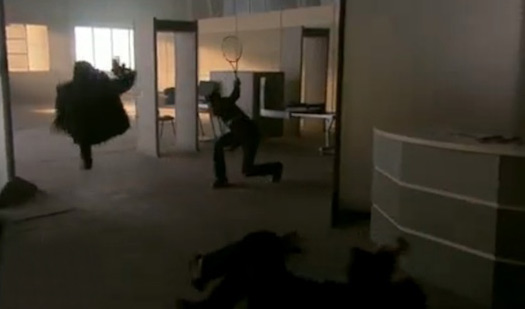 Ok, we already knew that Novak Djokovic, the number one tennis player in the world, is going to have a cameo in the upcoming The Expendables 2 movie.
But I guess that we all imagined something completely different than watching him beat some bad guys with his racquet.
I mean, this looks totally silly, and makes us wonder what the hell is wrong with The Expendables sequel.
While you're "enjoying" this behind-the-scenes video, I will remind you that this time Barney Ross, Lee Christmas, Yin Yang, Gunnar Jensen, Toll Road and Hale Caesar are back with newest members Billy the Kid and Maggie, and reunited when Mr. Church enlists the Expendables to take on a seemingly simple job.
What looks like an easy paycheck for Barney and his team, turns out to be another mission for the Expendables who are compelled to seek revenge in hostile territory where the odds are stacked against them.
Sylvester Stallone, Jason Statham, Jet Li, Dolph Lundgren, Chuck Norris, Randy Couture, Terry Crews, Liam Hemsworth, Jean-Claude Van Damme, Bruce Willis, Yu Nan and Arnold Schwarzenegger are all on board for the sequel which is set to open on August 17th, 2012.
Share your thoughts with us, and stay tuned for more!
[youtube width="530″ height="350″]http://www.youtube.com/watch?v=tSNWiiCPF6s[/youtube]