Movie News
Official OLDBOY Synopsis and Release Date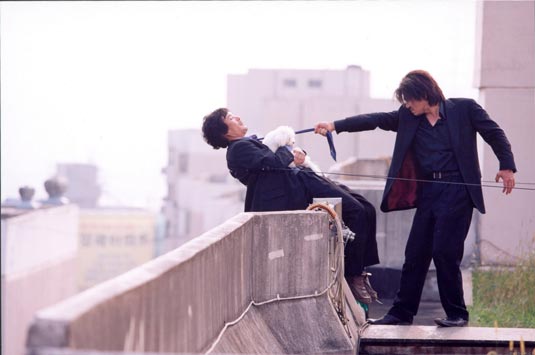 People working on Spike Lee's remake of Korean thriller Oldboy have released a bunch of updates online, including a new synopsis and release date. Well… about the synopsis – nothing much surprising for the fans, considering it's a REMAKE. Read it after the jump.
"The story follows an advertising executive (Josh Brolin) who is kidnapped and held hostage for 20 years in solitary confinement without any indication of his captor's motive. When he is inexplicably released, he embarks on an obsessive mission to discover who orchestrated his bizarre and torturous punishment, only to find he is still trapped in a web of conspiracy and torment. His quest for revenge leads him into an ill-fated relationship with a young social worker (Elizabeth Olsen) and ultimately to an elusive man (Sharlto Copley) who allegedly holds the key to his salvation."
Almost the same as it was in the original, except that they've added five more years to his sentence this time around. The film has also received an official release date, as I've said – it is set to arrive in US cinemas on October 11th, 2013. A UK date is yet to be confirmed, so stay tuned!