Movie News
Official Synopsis For Refn's Crime Drama Only God Forgives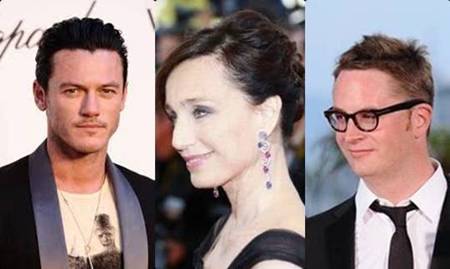 Nicolas Winding Refn just won Best Director at Cannes, but he he's not going to celebrate. His dance card is full. Refn will soon be hitting Hollywood in a big way when he rejoins with Drive star Ryan Gosling to deal with Logan's Run remake. But before getting to that, Refn will come first to Thailand in August to shoot neo-western Only God Forgives, a crime drama that he has been planning over the past few years.
We have learned that Kristin Scott-Thomas and Luke Evans will both be joining the film. Yes, and popstar Yaya Ying too. The film will circle around a Thai police deputy whose challenge the mobster sees the two settling their differences in a Thai boxing match. The director recently revealed that the film will have,
…has some violence…and then a lot of violence."
Now we have a plot from the official Danish Film Institute site (by Twitch). They confirm that Eyes Wide Shut photographer Larry Smith (collaborated with Refn on Bronson) will return. Check out the synopsis below:
Julian is on the run from the British police. He runs a Thai Boxing club in Bangkok which is a front for a drugs smuggling operation. He is well respected within the criminal underworld, but deep in his heart he feels that his life is lacking something. He meets a retired cop, The Angel of Vengeance, and finds out that he has to confront his mother.
A pretty much fighting, cops and drugs, all the good things to come I must admit.
As for a possible sequel to Drive it will have a very simple premise:
We've began to discuss the concept of DRIVE 2. The idea would be that this time there would be…two drivers,"
said director. Maybe Refn could go to the goal with Ryan Gosling in a double role like David Fincher did with Armie Hammer (Winklevoss twins) in The Social Network. But we're sure Refn already has a truly original idea.
Expect the Only God Forgives movie in 2012, while you can see Drive in theaters this September.
Check out the first footage from Nicolas Winding Refn's high-octane film noir Drive for which he won the best director prize at Cannes Sunday.
[youtube]http://www.youtube.com/watch?v=uQ-1PtveVGw[/youtube]
Drive – Nicolas Winding Refn – Cannes 2011