Movie Photos
Official Trailer & Poster For TOMORROW YOU'RE GONE!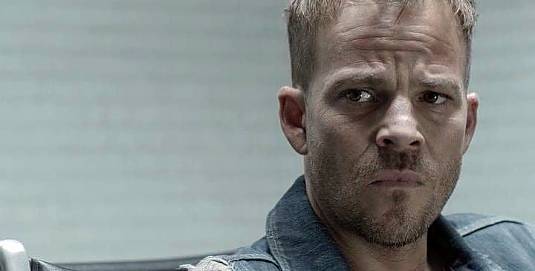 Here's the official trailer and poster for the upcoming Tomorrow You're Gone movie, which comes from director David Jacobson and stars Stephen Dorff, Michelle Monaghan and Willem Dafoe. The cast part definitely sounds promising, but I'm not sure if actually care about the rest of the story. Still, make sure you check out the video & let us know what you think!
Jacobson directed the movie from a script written by Matthew F. Jones, which revolves around Dorff's character – guy named Charlie Rankin, recently released from prison, who seeks vengeance for his jail-house mentor, played by Dafoe.
[youtube]http://www.youtube.com/watch?v=eQbgKCQVHls[/youtube]
Charlie Rankin is out of prison but not out of danger. Indebted to the man who saved his life behind bars, Charlie must now carry out a murder to settle the score. Unexpectedly he meets Florence, a mysterious and beautiful lost soul who sees the good within Charlie's dark shell. When the hit goes bad, Charlie soon finds himself in over his head and must figure out how to settle his debts, discover his own identity, embrace a romance with Florence, and find the road to redemption.
The rest of the Tomorrow You're Gone cast includes Tara Buck, Robert LaSardo and Kerry Rossall and the movie (also known as Boot Tracks) is set to open on April 5th, 2013.