Movie News
Olivia Thirlby Joins Ivan Reitman's Untitled Comedy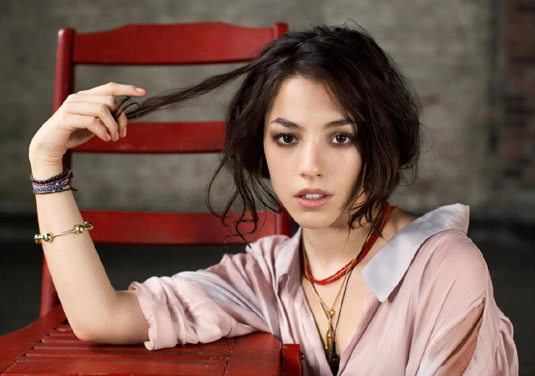 We already wrote about this young actress few weeks ago, but we are here now to inform you that Olivia Thirlby is in talks to co-star in director Ivan Reitman's upcoming untitled Paramount comedy.
As you see, Thirlby could join stars Natalie Portman and Ashton Kutcher in the film, previously titled Friends With Benefits.
Let us remind you that the film stars Ashton Kutcher and Natalie Portman as two friends in a no-strings-attached sexual relationship who start to develop romantic feelings for each other.
The cast also includes Kevin Kline as Kutcher's father, Greta Gerwig as Portman's brainy friend, as well as Ophelia Lovibond and Ben Lawson. Olivia Thirlby will play Portman's sister.
This actress is probably best known for her performance as Ellen Page's best friend in Juno, and just for a record, this movie was directed by Ivan Reitman's son Jason.
We also remember her from titles like New York, I Love You and The Wackness. But, we are very interested in her work, and we're happy to hear she's so busy nowadays, because, let us once again remind you that we'll all have a chance to see her in an upcoming movie The Darkest Hour where she'll face some alien invasion.
This untitled comedy is scheduled to start shooting next month and has an announced January 7, 2011 release date.
Since we have this interesting names involved in the whole project, and director Ivan Reitman, we have no doubt it's going to work out pretty good. Stay tuned!