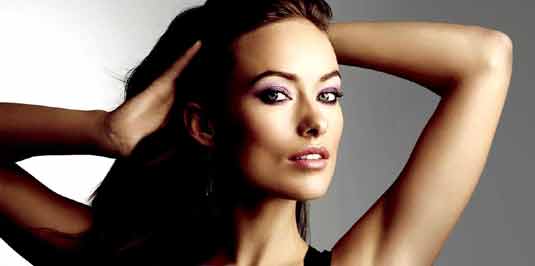 Olivia Wilde
is one lucky girl. But, I guess we're all familiar with that fact. So, let's see what she's up to now. According to the latest reports, our lovely lady is set to star in the upcoming
Ron Howard
's Formula One racing drama titled
Rush
. Not a bad choice and it looks that a lot of famous names in Hollywood were interested to star as that 1970's supermodel Suzy Miller. Sorry girls, Olivia is the lucky winner this time! As you already know, the movie will center on Niki Lauda and his rivalry with English racer James Hunt. In 1976, Lauda nearly died when his Ferrari swerved off the track in only the second lap of the German Grand Prix and crashed, causing him to lapse into a coma and lose his right ear – Hunt won the race. Six weeks later, Lauda was back behind the wheel chasing Hunt at the Italian Grand Prix and followed him to the Canadian and U.S. Grand Prix as well. Hunt would finally earn enough points during 1976 to take the World Driver's Championship title away from Lauda. As guys from Deadline explain it, Wilde's role is definitely quite interesting. Miller fell in love with and married Hunt, a handsome, womanizing driver, but the most interesting part of their relationship is how Miller soon fell in love with Hunt's actor pal, Richard Burton. Hunt and Burton famously negotiated a "transfer" of assets, with Burton paying the $1 million divorce settlement that Hunt owed Miller. Burton and Miller were married shortly after. In case you don't remember,
Daniel Bruhl
is already set to play Niki Lauda, while
Chris Hemsworth
is on board to play Hunt. But, what's also interesting is that director Howard wants
Russell Crowe
to take on the small role of Burton. And, you must admit that would be great move. Still, nothing confirmed yet, but, as usual, we'll keep an eye on Rush, so stay tuned!