Movie News
ONCE UPON A TIME at PaleyFest: Season 2 Teasers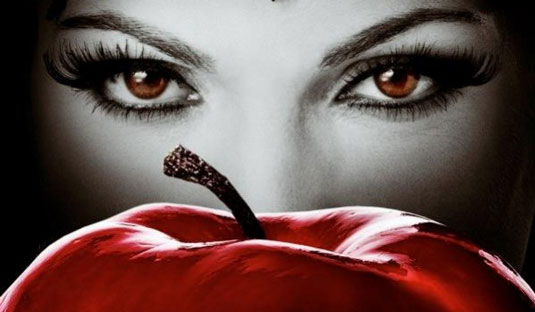 ABC's fairy tale drama,
Once Upon a Time
, took over PaleyFest on Sunday afternoon. Since it left off with the long-awaited reveal of Gold's son and Henry's father, Baelfire, executive producers
Adam Horowitz
and
Eddy Kitsis
promised the Saban Theatre audience that the rest of season two explores "this dysfunctional family" that is now in place. The identity of Henry's father was established "very early in maybe season one," Horowitz revealed, with actress
Jennifer Morrison
admitting that the moment in "Manhattan" was crucial for her alter ego, Emma Swan. "How do you play [all those emotions] in three seconds?" she asked. Producers also took a brief moment to discuss the
potential Mad Hatter spinoff
, though never directly addressed it. When asked about a possible Jefferson return on Once Upon a Time, Horowitz and Kitsis denied that they were recasting the character. "No plans to recast anyone," Kitsis said, but did note actor
Sebastian Stan
's busy schedule. Here are the teases for season two, according to
THR
, including pivotal clues to the 17th episode, titled
"Welcome to Storybrooke"
:
A darker Snow
: In Sunday's episode, Snow White makes a decision on which side she'll fall: the light or the dark. It will be a big point of contention for Snow and Charming's relationship. Though it will be a major hurdle for their romance,
Josh Dallas
said: "He's going to be there no matter what."
Lana Parrilla
, who plays Regina, was excited to see this new side to Snow: "It's going to get very intense."
Storybrooke's early days
: Details of the 17th episode, "Welcome to Storybrooke," were revealed. The episode, which marks the return of the Huntsman (
Jamie Dornan
), Gus Gus and Billy the Mechanic, will go back in time to the first week after the curse. " 'Welcome to Storybrooke' is the very early days of Storybrooke," Horowitz teased, adding that viewers will see what it was like in 1983, what it was like for Regina to be victorious and why she wanted to adopt Henry. The timing for the episode is also crucial. "When you see the episode, the answer will be very clear," Horowitz said, as to why they decided for it to be in season two.
Another side to Belle
: In an upcoming Belle-centric episode, "things are going to get a lot more interesting for Gold," Kitsis said, with
Emilie De Ravin
revealing that Belle's cursed alter ego will be far different. "Lacey is the opposite of Belle," De Ravin said. What is the likelihood for Belle to regain her memories? "Have hope and faith," Kitsis said coyly.
Another realm
: Before the end of the season, the show will visit another realm. Producers wouldn't offer any more details other than: "We'll be going to a new land!" as Kitsis exclaimed. However, they will be "teasing someone who will live in this other land, but we won't see them until season three."
Final season two episodes revealed
: The two-part finale will be called
"Second Star to the Right"
and
"Straight on 'Til Morning,"
major hints that the season may very well be ending in Neverland.
Father, son and grandson troubles
: Now that Rumpelstiltskin has found his son, what will this mean for their relationship? "There's a little gamechanger," hinted
Robert Carlyle
of episode 22. Now that he is aware that Henry may be his undoing, it will present Rumpelstiltskin with an interesting question. "Has he learned anything [from his past and] what chance does his grandson have?" asked Kitsis of Rumpelstiltskin's debacle. "Is undoing a bad thing?" Horowitz inquired.
A love triangle forming
: Now that Henry's father is back in the fray, will there be a possible love triangle forming between Emma, Hook and Bae? "I'd like to see it," Kitsis offered. Fellow EP Horowitz seconded it: "It could happen."
The Evil Queen will be back
: "Regina the Evil Queen is going to make a comeback, but in a different way," teased Parrilla.
Is Hook redeemable
: "He's out for himself,"
Colin O'Donoghue
said, "as long as he gets his greasy paws on Rumpelstiltskin." Kitsis offered this: "At the end of the day, they're all searching for their happy ending. Some just have a harder road." Viewers will see Hook "pop back into the season in a fun way," Horowitz said.
More familiar faces
: August will return and viewers will find out where he ran off to and what he's been doing. However, that big question of how August knew Neal was Bae will not be answered this season.
More backstories
: Sunday's episode will reveal an interesting connection between Hook and Bae; expect their backstories to be explored even further. Once Upon a Time airs at 8 p.m. on Sundays on ABC.