Movie News
ONE PIECE Anime's New Luffy Special to Air in December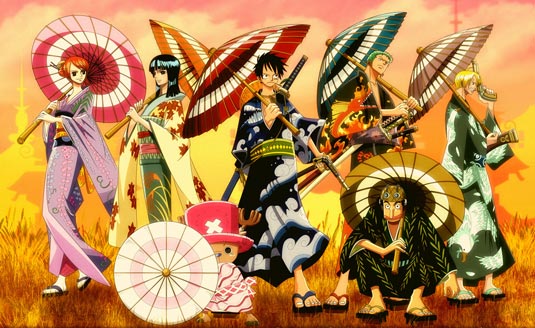 Fuji TV announced last week that a television anime special,
One Piece Episode of Luffy: Hand Island no Bōken
(
One Piece Episode of Luffy: The Hand Island Adventure
), will air on Saturday, December 15th, 2012 at 9:00pm. (The One Piece television anime series normally airs on Sunday mornings.) This Hand Island no Bōken special is separate from the four consecutive television episodes that will start airing on December 2nd with a tie-in story to the upcoming
One Piece Film Z
. (The film will also open on December 15th, 2012.) As in the film, original manga creator
Eiichiro Oda
is supervising the Hand Island no Bōken special with its new story.
Hiroyuki Morita
and
Mitsuru Hongo
are co-directing the special, and singer/designer Shizuka Kudou is collaborating with Oda on the costume designs. The story of the Hand Island no Bōken special is set a little before the events of One Piece Film Z and depicts a major "Hand Island" incident during the New World storyline. The story is set at "Cannon Town" where a parent and a child work as craftspeople. The incident revolves around them and a commodore of a marine base. The special will also have a flashback scene to the story in the first chapter of the manga, but with new animation. Following Volume 0 for the 2009 movie
Strong World
, Japanese moviegoers (and whoever is lucky enough to be in Japan at that time) who see One Piece Film Z, which will be released in Japan on December 15th, will receive "Treasure bag of the pirate" including Volume 1,000 of the manga drawn by the original creator Eiichiro Oda himself for the film. The manga comes with a scratch lottery to win gorgeous prizes. The story of the manga and other items in the bag have not been revealed yet. In 2009, the movie distributor printed 1.5 million copies of Volume 0 for the Japanese moviegoers who went to see One Piece Film: Strong World. The 1.5 million copies were sold out immediately, so they had to print another 1 million for the fans. A similar situation is expected to repeat for Film Z in December this year.