Movie Posters
ONLY GOD FORGIVES Reveals New Poster With Kristin Scott Thomas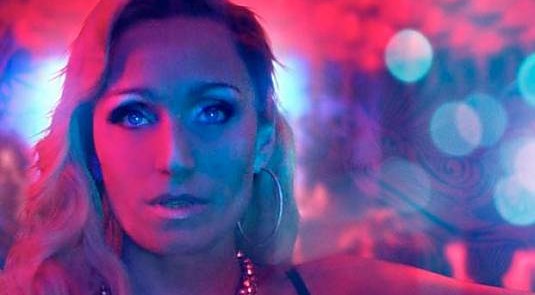 Here's a brand new poster for
Nicolas Winding Refn
's upcoming
Only God Forgives
. Yep, it's all about
Kristin Scott Thomas
who stars as a merciless and terrifying mafia godmother in the whole thing. You already had a chance to check her out (in our little
image gallery
), but we definitely recommend you to head inside and take another look at Crystal 'cause she has no problem turning on
the bitch switch
… Don't know about you, but we're more than ready for this crime thriller which is set to hit theaters on July 19th, 2013. All those
trailers
,
clips
,
featurettes
and
posters
definitely look promising, hope you agree? Anyway, the movie revolves around
Ryan Gosling
's character – Julian, a former kickboxer and gangster named living in Bangkok. When his brother is murdered by a ruthless Thai police lieutenant, he is forced to seek vengeance or risk his own death. In case you forgot, beside Gosling and Scott Thomas, the pic also stars
Vithaya Pansringarm
,
Ratha Phongam
and
Gordon Brown
. As for
Kristin Scott Thomas
, she already revealed that this kind of film is
really not her thing
, and that she's not some huge fan of films where this kind of violence happens. She also added:
There was something deeply emotional and troubling there which appealed to me enormously. When I first read the script, I was excited to play someone who is as far away from the upper class thing that English people seem to love to see me in.
So, Lady Macbeth meets Donatella Versace, or what? Click on the poster to enlarge & let us know what you think!