Movie News
Orlando Bloom Not Returning to Pirates Of The Caribbean 4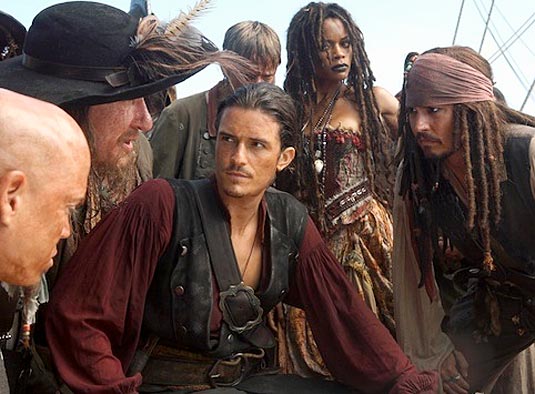 British actor
Orlando Bloom
has revealed he won't be reprising his role in the next "
Pirates Of The Caribbean: On Stranger Tides
" which will start shooting this spring in Hawaii.
"No, definitely not,"
Orlando Bloom said when asked if we was going to reprise his role as the dashing Will Turner
"I think Will is sort of swimming around with the fish at the bottom of the ocean. I had a great time making those movies. I just really wanted to do different things."
Movie love interest
Keira Knightley
announced her "pirating days are over" in 2008, prompting speculation that Bloom would walk the plank behind her. Bloom is excited about the production's newest member, "Chicago" and "Nine" director
Rob Marshall
.
"I think he's an amazing director," Bloom said of Marshall. "I think it will be a very interesting fit, because Johnny is musical anyway and I'm sure that something really beautiful will come out of it."
Bloom also added that he'd gladly reprise his Lord of the Rings role of Legolas in the adaptation of The Hobbit.
Does this change your excitement/lack of excitement for "Pirates Of The Caribbean 4" ?