Movie News
Orphan's Director and Di Caprio To Produce New Dracula Movie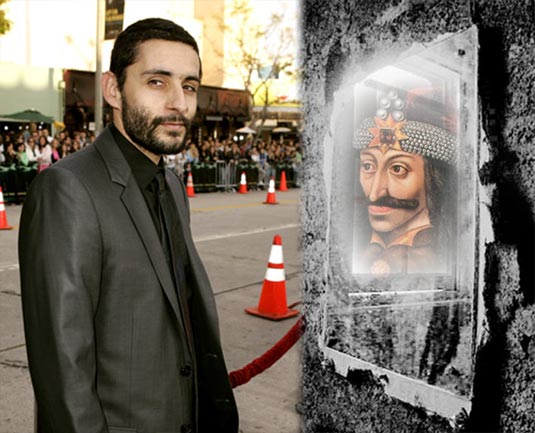 Jaume Collet-Serra is attached to a spec horror script called Bram Stoker's Dracula Project, by Lee Shipman and Brian McGreevy.
Info is still considered to be held, but relates information told by a second party that's being produced by Leonardo DiCaprio's company Appian Way. Jaume Collet-Serra is attending a junket for Unknown today and if someone follows up on this they'll link back.
Shipman and McGreevy seem to focus on eccentric interpretations such as King Arthur origin movie, Pendragon, which has Sylvain White attached to direct. They have also worked on script rewrites for upcoming Captain Blood Sci-fi remake.
According to the working title "Bram Stoker's Dracula Project", script is based on a 1897 novel by the same name, written by Irish author Bram Stoker. Even if Stoker did not originate the vampire, the novel's affect on the popularity. Besides, Leonardo DiCaprio's Appian Way has been involved with a 2009 American horror-thriller film The Orphan, directed by Jaume Collet-Serra as well, and upcoming horror Red Riding Hood, directed by Catherine Hardwicke and based on the folk tales "Little Red Riding Hood" and "Redcape". Earlier on November 19, 2010, it was announced that DiCaprio will produce and star in the expected 2013 movie based on the book "Legacy of Secrecy" by Lamar Waldron and Thom Hartmann.
Well, vampire fans, there's some news in the empire of the bloodsucking undead that doesn't include glittery youngsters or another outrage teen horror. It looks like the grandpa of them all, Dracula, is getting ready for a party, since Dario Argento's 3D Dracula film starting soon.
This is definitely very promising news. No matter how you feel about "The Orphan," you have to admit that it was awfully creepy and strange and successful. Collet-Serra is a young director, more than able to boost some new life into an old story. A little fresh blood is all Cap Dracul really needs to stand up again as a prince of his genre!