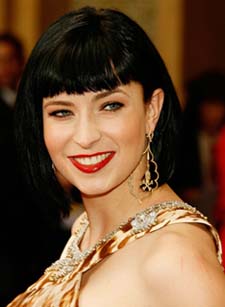 'Juno' continued its winning streak by nailing the Best Original Screenplay at the 80th Annual Academy Awards.
At the special event for the film industry, the film's scribbler Diablo Cody received the golden man statue for her original work.
On getting the award, Cody said that she dedicates the award to the other nominees.
She also thanked the film's production team, star Ellen Page, director Jason Reitman, and her family.
Additionally, the Jason Reitman-directed film nabbed the original prize beating out strong contenders, "Lars and the Real Girl", "Michael Clayton", "Ratatouille" and "The Savages".