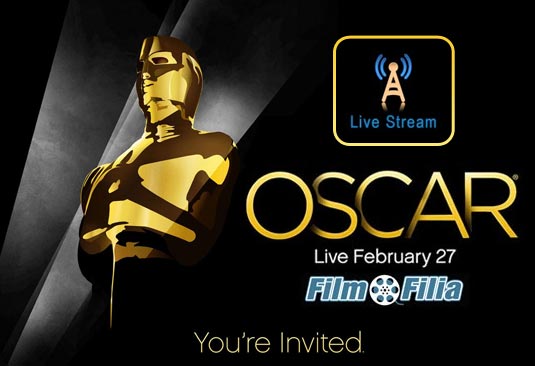 If you like spending nights on our website, I promise you – you don't even have to move! Watch the
Oscars 2011 Live
right here, on
FilmoFilia
! Follow live coverage of the 2011 Academy Awards, from the red carpet to the latest Oscar winners. If you, by some miracle, still don't know who the
2011 Oscar nominees
, or maybe
presenters
are, check it right now, and if you, at some moment, wish to share your opinion with other people, go and check our new Live Chat!
The King's Speech
received the most nominations: twelve.
True Grit
followed with ten and then
Inception
and
The Social Network
with eight each.
Toy Story 3,
the highest grossing film of 2010, became the third animated film to be nominated for Best Picture; it is also nominated for four other awards including Best Animated Feature. Interviews with the stars at the 83nd Academy Awards Sunday February 27th —
3 PM PT / 6 PM EST
:
Oscars 2011 Red Carpet LIVE!
Watch Oscar 2011 Live on Sunday beginning at 8PM EST. Be there at the Kodak Theatre in Hollywood, California and witness the awards night live also you can watch it live via online video streaming.