Movie News
Paltrow&Richardson Board Blumberg's THANKS FOR SHARING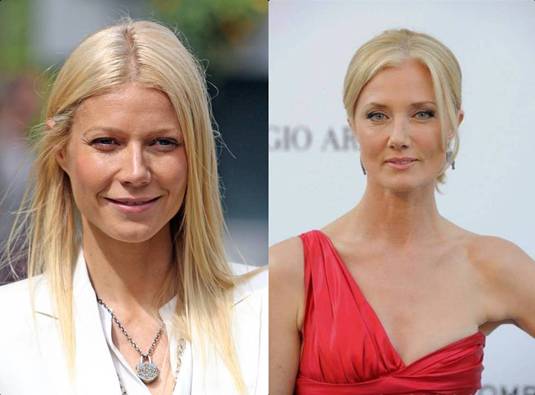 Well, here's another sex addiction movie and it adds perfect female cast –
Gwyneth Paltrow
and
Joely Richardson
will join
Mark Ruffalo
and
Tim Robbins
, already attached to the Oscar-nominated writer
Stuart Blumberg
's directorial debut. A new dramatic comedy is titled
Thanks for Sharing
and is written also by Blumberg with a little help from Matt Wilson. The story revolves around a group of people who bond over their affliction as they try to forge meaningful relationships for the first time in their lives. Paltrow will play a successful businesswoman named Phoebe, the love interest for Ruffalo's character, while Richardson will play Tim Robbins' wife, Katie. Production is slated to begin later this month in New York City. The cast Blumberg's assembling made him very happy, I have no doubt. Oscar nom for co-writing The Kids Are All Right reveals:
I couldn't imagine actors more perfect than Gwyneth, Mark, Tim and Joely for this film, and I can't wait to see them bring these characters to life with their unique and formidable talents.
It remains to be seen whether the impressive cast will result in an equal success. Since that time we can probably expect some more casting announcements for this indie dramedy. Yes, and Gwyneth Paltrow also confirmed that her Pepper Potts will return for Shane Black's
Iron Man 3
. As for Richardson,  she is currently filming the psychological thriller
Red Lights
in Barcelona, the Spanish-American production written and directed by Rodrigo Cortés that stars Robert De Niro and Sigourney Weaver, Check Paltrow out in the trailer for Contagion – as you probably know she plays Matt Damon's wife in the Steven Soderbergh-directed thriller which Warner Bros. releases Friday: [youtube]http://www.youtube.com/watch?v=4sYSyuuLk5g[/youtube]
Contagion (2011) Official HD Trailer
Also watch the trailer for Roland Emmerich's period thriller Anonymous, which premieres at the Toronto Film Festival – Richardson appears along her mother Vanessa Redgrave.
[youtube]http://www.youtube.com/watch?v=uBmnkk0QW3Q[/youtube]
Anonymous – Trailer
 Source:
Variety