Movie News
Paramount Acquires Reitman and Cody's Young Adult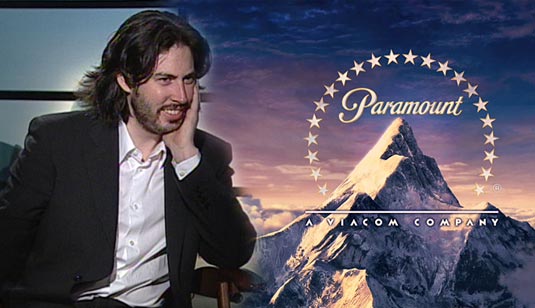 Paramount Pictures has acquired worldwide distribution rights to Mandate Pictures'
Young Adult
from Academy Award-nominated director
Jason Reitman
and Academy Award-winning writer
Diablo Cody
. Academy-Award winning actress
Charlize Theron
("Monster," "The Road") stars alongside Golden Globe nominee
Patrick Wilson
(Angels in America, the upcoming "Morning Glory") and
Patton Oswalt
("Ratatouille"). The movie will be produced by Academy-Award® nominated producers
Lianne Halfon
and
Russell Smith
of Mr. Mudd Productions,
Mason Novick, Diablo Cody, Jason Reitman
through his film banner Right of Way Films and Denver & Delilah Films. N
athan Kahane, John Malkovich, Helen Estabrook
and
Steven Rales
will executive produce.
Mary Lee, Kelli Konop, Brian Bell
and
Beth Kono
will co-produce. Paramount's
David Beaubaire
, will run point for the studio.
Young Adult
marks the second collaboration for these filmmakers. Reitman, Mr. Mudd, Mandate, Novick and Cody had an enormously successful partnership on
Juno
. The film, directed by Reitman and written by Cody, garnered a host of accolades, including an Academy Award® for Best Original Screenplay and three Academy Award® nominations for Best Motion Picture (Lianne Halfon, Mason Novick and Russell Smith, Producers), Best Actress, and Best Director. The $227 million box-office and critical sensation was released by Fox Searchlight in late 2007. The film also marks the third collaboration for Reitman and Paramount. The studio released his Academy-Award nominated "Up in the Air" last year. Earning over $160 million world-wide, the movie earned six Academy-Award nominations, and five Golden Globe nominations, with Reitman taking home the Golden Globe for Best Adapted Screenplay. Reitman next produces the upcoming Paramount Pictures film "Jeff Who Lives At Home," starring Jason Segel and Ed Helms, and directed by Jay and Mark Duplass, to be released in 2011.
"We immediately jumped at the chance to work with Jason again," said Paramount Film Group President Adam Goodman. "He's one of the most talented filmmakers working today and look forward to this next collaboration."