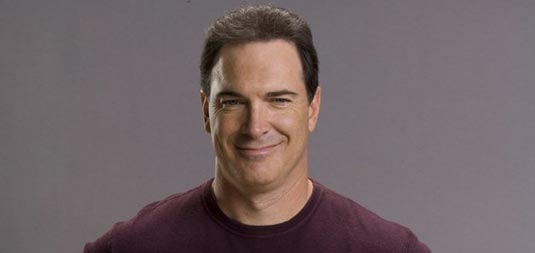 As we promised, we're back for Ted update! Yeah, Ted, I'm sure you already know that we're talking about the upcoming Seth MacFarlane's R-rated comedy, that already has quite interesting cast on board, Mark Wahlberg, Mila Kunis, Joel McHale and Giovanni Ribisi.
Now, we should add another name to that list, because according to the latest reports, Patrick Warburton will join them!
The story will follow a man, played by Mark Wahlberg, whose teddy bear, Ted (played by MacFarlane using motion-capture), comes to life.
Giovanni Ribisi is set to play Donny, "a man obsessed with the the cursing, crass, living teddy bear", while Joel McHale will be "Rex, the sleazy boss who is perpetually putting the moves on his employee." That employee is Mila Kunis. On the other hand, Patrick Warburton will be playing Guy, a sexually confused Enterprise Rent-A-Car co-worker of Wahlberg's character.
Just in case you're interested in more Ted details, here's how Wahlberg previously described the whole thing:
"I don't know how much Seth wants me to tell but it's about this kid who gets a bear for Christmas. And, you know, it's the '70s – it's one of those Teddy Ruxpin-ish teddy bears where you squeeze it and it says, 'I love you!' The kid wishes and dreams that the bear would come alive, and a Christmas wish must be granted, and it does [come alive]. Seth MacFarlane's voicing the bear – the bear is gonna look like a little teddy bear, but it's motion-capture. It's like 'Avatar.' It's never been done before. It's insane – I mean, what the bear does. The bear becomes famous, and that's my ticket to getting things and living a life of privilege."
Ted will head into production later this year, with a release date set for June 29th, 2012.