Movie News
Patton Oswalt and Patrick Wilson Join Young Adult
Anyone tired of the latest casting news yet? Well, we're definitely not, and that's why we're here to report that
Patrick Wilson
and
Patton Oswalt
are in talks to join the cast of
Jason Reitman
's next project titled
Young Adult
.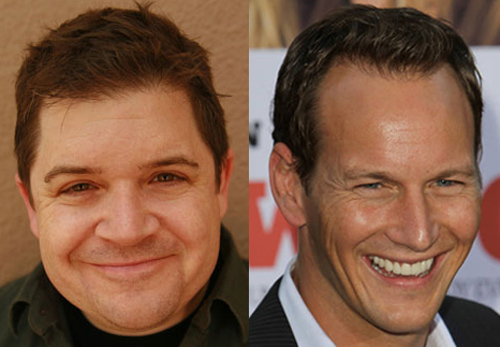 They will join the cast that already includes lovely
Charlize Theron
, in a movie that centers: "…on an attractive, but single — and misguided and lost — mid-thirties young adult novel writer living in Minneapolis. Divorced, but not entirely unhappy, this woman's life is one day radically transformed when she receives a birth announcement from an old, still-idealized ex-boyfriend, triggering something deep inside her. Shook up from the announcement, the insecure and neurotic woman concocts an ill-conceived plan to go visit the small town where she grew up and where her ex-bf still lives with his new wife and child." So, we already know that Theron will play Mavis, "a ghostwriter of young adult novels", right? And, now we have Wilson who will play the "unattainable ex-boyfriend" (if he actually joins the cast), and Oswalt who will play "a self-deprecating man who harbored a high school crush on Mavis".
Diablo Cody
, who wrote the Oscar-winning screenplay for Reitman's Juno, is the screenwriter behind Young Adult, and it will be the second time she and Reitman have collaborated on a film. Production for
Young Adult
is supposed to begin this fall. As usual, we'll keep an eye on this one, so stay tuned!