Movie Trailers
"Percy Jackson and The Olympians: The Lightning Thief" Movie Trailer #2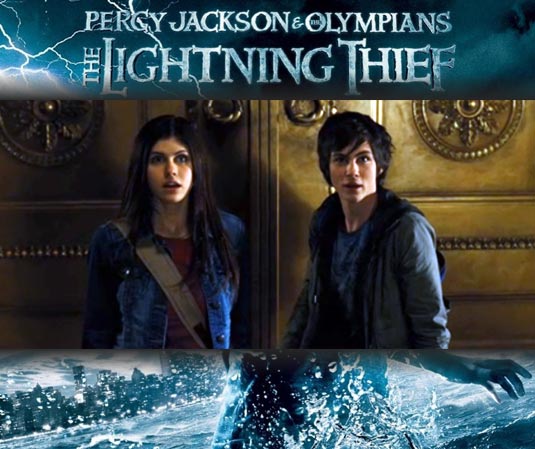 Today we have the second trailer  for the upcoming epic, "Percy Jackson and The Olympians: The Lightening Thief."
The film is based on the first novel in Rick Riordan's "Percy Jackson & the Olympians" series. The story revolves around a 'troubled' 12-year-old boy, Percy Jackson, who discovers that he is the son of the Greek god Poseidon during a field trip to a museum in New York City.
"The Lightning Thief" stars Logan Lerman as Percy Jackson. Lerman played "Bobby McCallister" in the television series "Jack & Bobby." The film also stars Uma Thurman as Medusa, Rosario Dawson as Persephone, Kevin McKidd as Poseidon, Pierce Brosnan as Chiron, Sean Bean as Zeus and Steve Coogan as Hades.
"Percy Jackson and the Olympians: The Lightning Thief" will be released to theaters on February 12, 2010.
Download:
HD-Quality 1080p [1920 px] − 156 Мb (QuickTime)