Movie News
Peter Jackson Makes West Memphis Three Case Documentary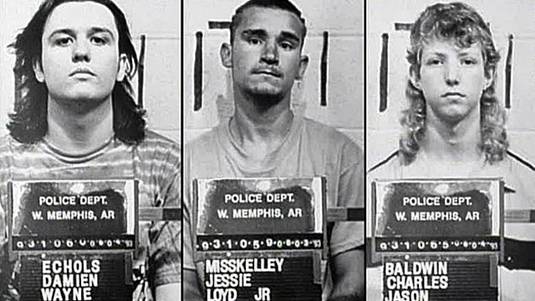 Damien Echols, Jason Baldwin and Jessie Misskelley were freed from prison in August after serving eighteen years for being wrongfully convicted in the murder of three children in 1993.
Peter Jackson
, the Academy Award-winning director of the Lord of the Rings movies and his production company, Wingnut Films, announced the completion of
West of Memphis
, a nonfiction feature directed by
Amy Berg
, author of the Oscar-nominated 2005 documentary Deliver Us from Evil about a Roman Catholic priest who confessed to numerous acts of child molestation and rape. West of Memphis features original music from Nick Cave and Warren Ellis. The three men were teenagers when they were arrested, convicted and imprisoned for the murders of three 8-year-old boys in the small town of West Memphis, Arkansas in 1993. Jackson and his wife and collaborator, Fran Walsh have followed the case since 2005 and they helped fund the men's legal defense. An investigation that they helped finance, pointed to other suspects not duly considered by the police department, and including the DNA tests, it allows three men to enter an Alford plea that affords defendants to plead guilty while still maintaining their innocence. The story of the West Memphis Three has already been the subject of notable documentaries from filmmakers Joe Berlinger and Bruce Sinofsky, that have made three documentaries chronicling the case 1996s Paradise Lost, a 2000 sequel, Paradise Lost 2: Revelations and Paradise Lost: Purgatory, which is scheduled to be released in the US in January. No doubt, a slew of other documentaries on the topic are also in the works. Detailing the competitive overlap between the West Memphis Three films, director Berg says:
I don't know if there are enough films that could be made about this, really, because it speaks to everything that's wrong with our society and our country and our legal system. There are so many themes within this story that need examination.
Check out the trailer for Paradise Lost. [youtube]http://www.youtube.com/watch?v=KXobZPf97FA[/youtube]
Paradise Lost Trailer