Movie News
Petter Sollett To Adapt Marvel's Runaways?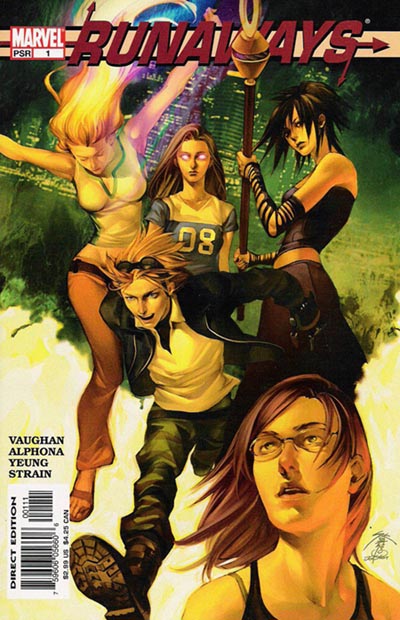 One of the latest news from Hollywood –
Peter Sollett
is in negotiations with
Marvel
Studios to helm the film adaptation of Runaways! Yeah, comic book adaptation again! You maybe had a chance to hear that
Joss Whedon
is also one of the directors in the running for the job, but it looks that Sollett is more closely to get it! So, what do we actually know about
Runaways
? We know that it's an award-winning comic book series published by Marvel Comic and that the series features a group of teenagers who discover that their parents are part of an evil crime group called the Pride. It's created by
Brian K. Vaughan
and
Adrian Alphona
, and the series debuted in April of 2003. One thing that's very interesting about Runaways is the fact that, unlike other super hero teams, they are featured with more girls than guys. Actually, at one point, there was only one male on the team with four other females, prompting other groups to refer to him as "the girl's getaway man." So, it's kind of cute super hero story, and we can already start imagining our favorite actresses on this big screen adaptation, yeah! But first let's see if Sollett is good choice for Marvel. We know his last film
Nick and Norah's Infinite Playlist
which was kind of nice one and well received, but we must wonder is he good enough for the movie some already describe as
The Breakfast Club with superheroes
? We'll have to wait and see, but we're sure that guys from Marvel definitely know what they're doing, since every single minute we hear about possible comic book adaptation. Maybe this upcoming project is something for younger audience, because it definitely sounds like something like that. Who knows, maybe we're wrong, although we do admit that the whole idea of kicking the ass of their parents is great! Anyway, we're hoping that we'll soon have more information about
Runaways
especially because at this moment there's still no news about the possible cast.