The first pictures of
Seth Rogen
in character from Columbia Pictures' "
The Green Hornet
" has popped up online. Over at
Splash News
, they've posted a couple of behind the scenes photos that feature both Rogen and
Jay Chou
as his sidekick, Kato. The story follows the adventures of Brit Reid (Rogen). A wealthy publisher of The Daily Sentinel by day, Reid roams as a masked crime fighter by night, dedicated to protecting the lives and rights of the city's citizens. Reid is accompanied by Kato (Jay Chou), a chauffeur/bodyguard/personal assistant during business hours who transforms into a masked sidekick with a knack for martial arts when the sun goes.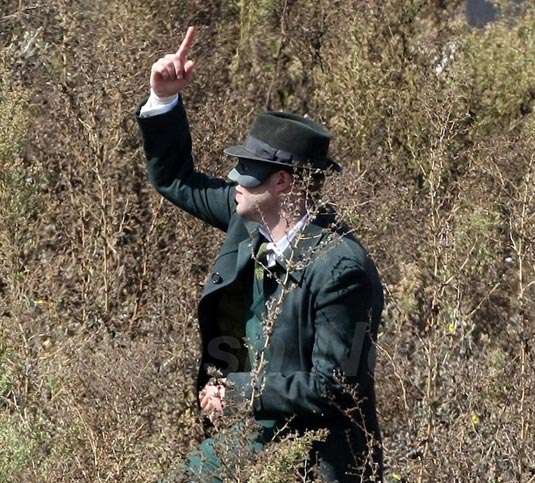 "The Green Hornet" stars
Seth Rogen, Cameron Diaz, Jay Chou, Edward James Olmos, David Harbour, Tom Wilkinson,
Christoph Waltz
and scheduled to be released on December 22, 2010.