During the Spike Scream Awards 2011, Dimension Films released a short trailer for the horror sequel Piranha 3DD.
This time, no one is safe from the flesh eating fish as they sink their razor sharp teeth into the visitors of the best summer attraction, The Big Wet Water Park.
The creative team behind the Feast trilogy was responsible for Piranha 3DD, including screenwriters Marcus Dunstan (Saw) and Patrick Melton, director John Gulager, and producer Joel Soisson, who also rewrote the script.
The cast includes Danielle Panabaker (Friday the 13th, The Crazies), Matt Bush (Adventureland), Chris Zylka (The Amazing Spider-Man), David Koechner (Anchorman), Meagan Tandy (Unstoppable), Katrina Bowden (30 Rock), and Paul Scheer, who returns as camera operator Drew.
The sequel to 2010's transcendent Piranha  3D will most likely hit screens in 2012 but it's unclear if it will be given an official theatrical release.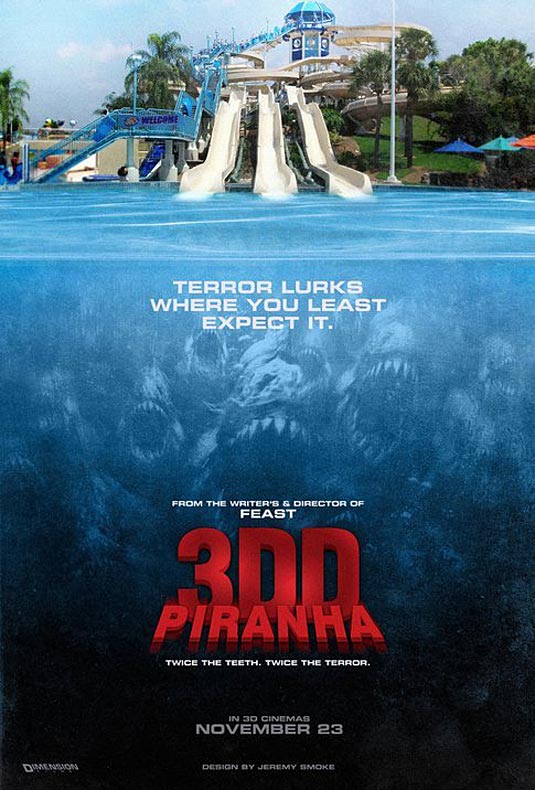 Piranha 3DD Poster