Movie Photos
Pirates of the Caribbean 4: Blackbeard Ship Photos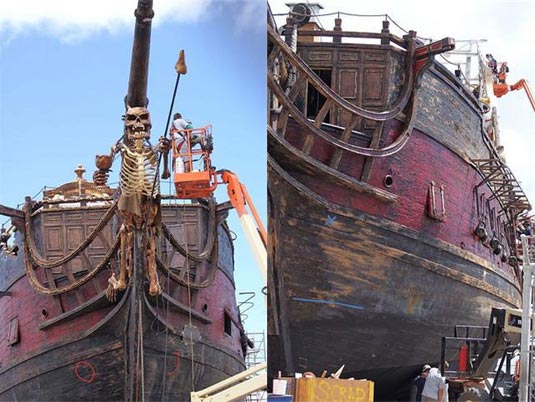 Great news guys!
Pirates of the Caribbean: On Stranger Tides
has finally started its filming in Hawaii! When you have this kind of franchise, great cast, and lovely destination, then you definitely expect to see some georgeous photos, right? Ok then, we're here today to report that Jerry Bruckheimer, one of the producers of Pirates of the Caribbean 4 released some of the photos which were taken on the sets of the movie. So, sit down, and enjoy!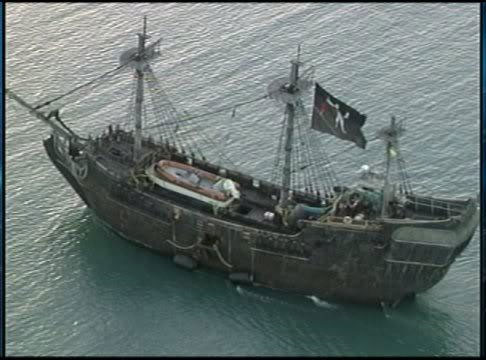 And while you're looking these images, let us remind you that Rob Marshall is directing new movie based on the script written by Terry Rossio and Ted Elliott. The story is completely based on the searching of the Fountain of Youth, and it already looks that this time we'll have a chance to see great adventures. Penelope Cruz is the new cast member who finds love interest on Jack Sparrow and Blackbeard's daughter.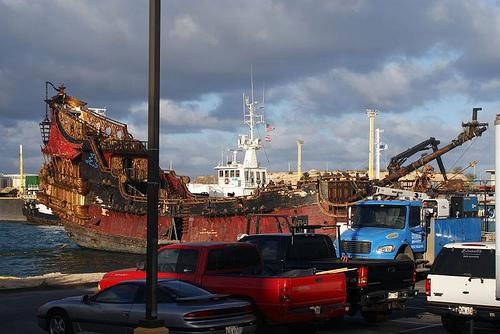 The villain character in this movie is Blackbeard, a ruthless pirate who cruises the sea in his ship, Queen Anne's Revenge, which will be played by Ian McShane. As with the Black Pearl from previous Pirates films, Disney has built a functional working version of Queen Anne's Revenge for shooting which currently sits in dry dock at Point Barber. Impressive indeed!
Johnny Depp, Astrid Berges-Frisbey, Penelope Cruz, Ian McShane, Geoffrey Rush, Stephen Graham, Max Irons
and
Gemma Ward
. With every new detail about this sequel, we'll be back! Stay with us!