Movie News
Next MAN OF STEEL Trailer Coming In December? Until Then, Take a Look at the Poster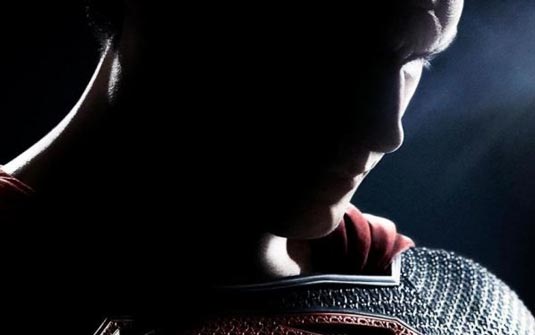 The first teaser for Zack Snyder's Man Of Steel was just released before The Dark Knight Rises. Now there is some talk that the full length trailer could be released ahead of another blockbuster movie that will be released in December.
During San Diego Comic Con there was confirmation that Man Of Steel would be debuting its first teaser, so when The Dark Knight Rises was released last weekend, fans got another reason to go see the film.
Upon seeing the teaser fans have welcomed it with both praise and skepticism. Most of the skepticism came from the people seeing the Comic Con footage that has been bootlegged online. Well, I'll be sceptical until I see the movie itself – too many times have I been thrilled with trailers only to be that much more disappointed with the film (and I've expressed my doubts in an article a month or so ago), but I hope that they will manage (after all, it's Zack Snyder and Christopher Nolan we-re talking about) to make a fine introduction to DC Comics' universe with this one – it was long overdue.
According to the Superman Super Site, we should be getting a second trailer for Man Of Steel before the years end. It crossed my mind "it's gotta be The Hobbit", and what do you know, their information confirmed that the full length trailer will be attached to Peter Jackson's The Hobbit: An Unexpected Journey.
We are to expect some of the same footage that was shown at Comic Con, although it was unclear exactly how much of it. Nothing has been officially confirmed yet, mind you, so take this info with reserve until we get something more concrete.
Man Of Steel stars Henry Cavill, Amy Adams, Kevin Costner, Russell Crowe, Laurence Fishburne, Diane Lane, Michael Shannon, Antje Traue, Ayelet Zurer, Christopher Meloni, Harry Lennix, and will be released on June 14th, 2013.