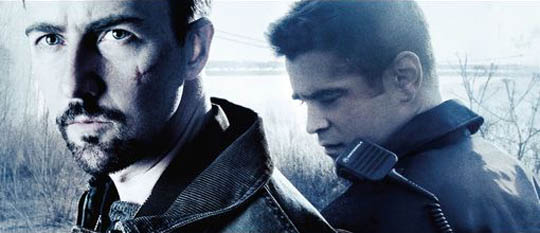 "Pride and Glory" had its first screening at Toronto Film Festival even the police drama was shot before either "In Bruges" or "Cassandra's Dream".
The movie written by Gavin O'Connor and Joe Carnahan, tells the tale of a family whose lives revolve around the NYPD, starring Colin Farrell, Edward Norton, and Jon Voight.
Pride and Glory Posters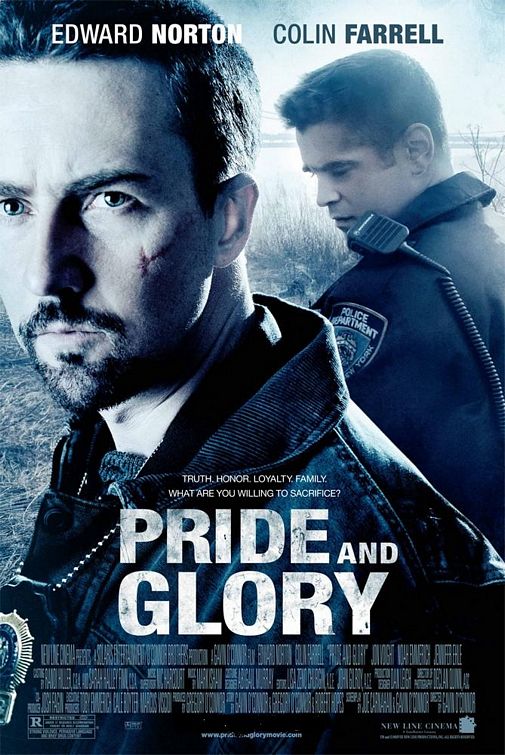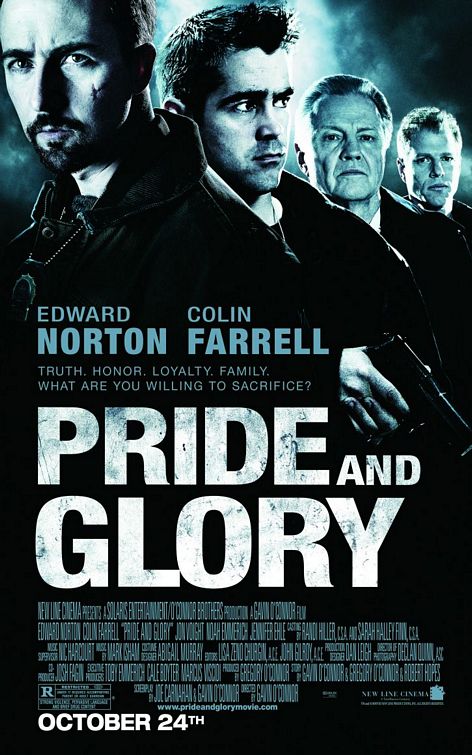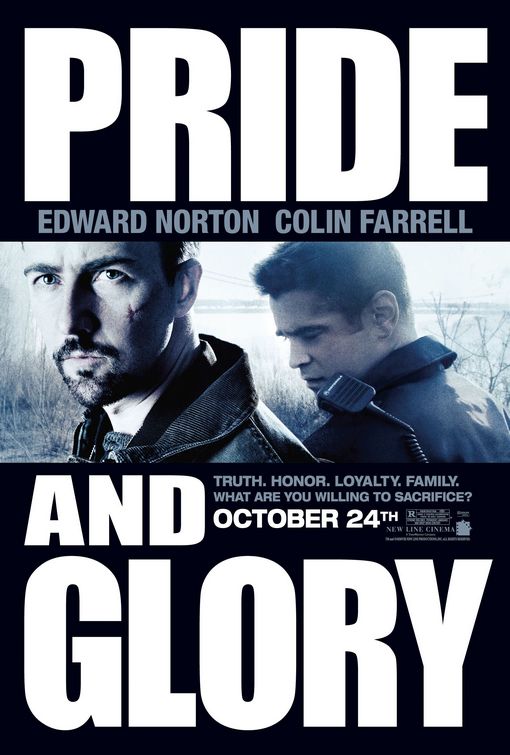 The film follows a multi-generational police family whose moral code is tested when one of two sons on the force invesigates an incendiary case involving his older brother and brother-in-law.
The case forces the family to choose between their loyalties to one another and their loyalties to the department.
O'Conner is co-directing the film and told that the project is one he believes in. He stated:
'My father was a New York City detective, and I grew up in that world. It's a celebration of honest cops, which was everything my father was about. Though it is fictional, it is homage to my father.'
"Gavin O'Connor and his twin brother, producer Gregory, grew up as the sons of a New York City cop and developed this story together, along with Robert Hopes and co-scenarist Joe Carnahan. The sincerity and earnestness of their approach are as obvious as the plot mechanics, which hinge on the long-understood tendency of cops to close ranks and protect their own against outsiders, as well as on loyalty within a clan.
Mortal conflict among brothers is officially the oldest story in the book, so it's a disappointment that some new spin isn't put on the inevitable faceoff between smart but dour Det. Ray Tierney (Edward Norton) and his dedicated but bad-boy brother-in-law, Jimmy Egan (Colin Farrell). The family also includes straight-arrow first son Francis Tierney Jr. (Noah Emmerich) and its patriarch, boozing Chief of Manhattan Detectives Francis Tierney Sr. (Jon Voight).
Unspooling through the Christmas season, tale is triggered by a drug bust gone bad, in which four of Francis Jr.'s men are killed. Reluctantly pulled back in by his dad to join the taskforce after having left street work in the wake of a previous tragedy, Ray makes progress with his own investigation. But Jimmy has two of his own guys dealing with the situation as well, and it isn't long before Ray realizes the team is compromised by renegades.
Soon thereafter, Jimmy puts Ray in a position where he's forced to choose between family loyalty and proper justice, and the only thing vaguely surprising about the way it all turns out is that the boys take time out to try to settle it the old-fashioned way, in a bare-knuckles Irish brawl." – Variety Review