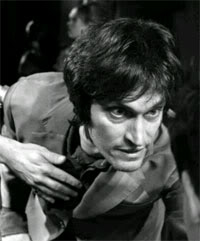 Venice Film Festival 2010
finally started, so, it's our turn to keep writing about some
movies that will compete for the Golden Lion
! One of the movies that will play
In Competition
category is drama titled
Promises Written in Water
, written, directed, edited and produced by
Vincent Gallo
. Promises Written in Water is an extremely stripped down abstract romantic story of a man and a woman, both in crisis. Kevin is a long-time, professional assassin, specializing in the termination of life. Mallory is a wild, poetic, beautiful young woman confronting her terminal illness and eventual suicide. She reaches out to Kevin to take responsibility for her corpse once she passes, requesting his protection of her dead body's dignity until her cremation. Kevin's acceptance of this request causes uncomfortable self-reflection and changes the lens through which he views death. Gallo described his new film as a highly conceptual film made without following a traditional program of production or pre-production. He began filming without any preparation or a traditional script (It was rumored that he was hired only to act in this film and during filming he replaced the original director) and did not in anyway let his cast or crew in on the films vision choosing instead to work with those around him unaware of things. The movie is black-and-white, that was shot on location in Los Angeles, California.
Promises Written in Water
stars
Vincent Gallo, Delfine Bafort, Sage Stallone, Lisa Love
and
Hope Tomaselli
.